NEW APP BEING CALLED 'TWITTER FOR AUDIO'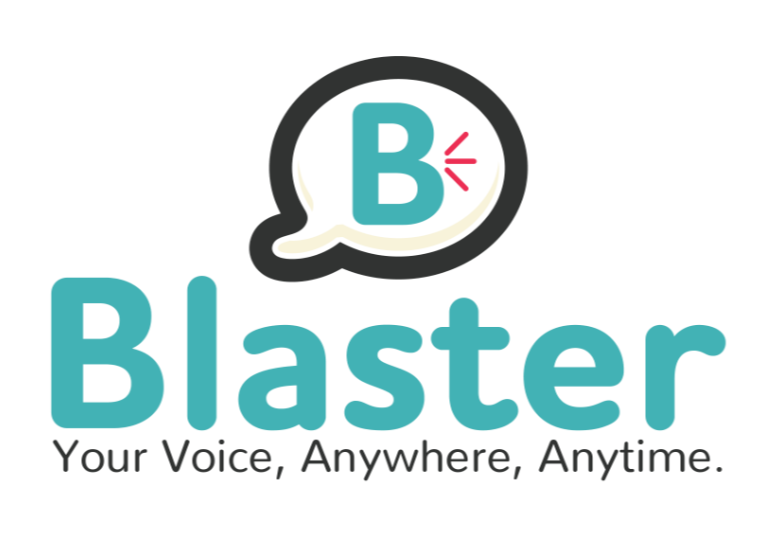 FIRST-OF-ITS-KIND SOCIAL MEDIA APP, BLASTER, OFFICIALLY LAUNCHED
Now publicly available, the Blaster App is creating a new trend in social media, allowing users to immediately broadcast audio snippets and comment on breaking news, pop culture, sporting events, or any other topic.
Similar to the well-known social media app, Twitter,the Blaster App is a platform created to literally, voice your opinion. Followers can listen to the audio blast and comment or share. No more intentional grammar or sentence structure errors, attempting to stay within a character limit, simply record what you have to say!
Have something to say about recent news?
Want to share your thoughts on the game?
Can't wait to talk about what just happened on Game of Thrones?
The Blaster App lets you quickly record and let people hear what you have to say! Whether it's a podcast or reaction to the latest trending topic, followers can comment on, share, save, or download blasts.
Blasts can be recorded within the app or pre-recorded audio files uploaded to be blasted. Users have the option to add an image and short description, including hashtags, to inform followers of the blast topic. Hashtags allow all users to find and engage with others blasting about the same topic.
Until now, the ability to download live broadcast audio has been delayed or nearly impossible. The Blaster App drastically changes that predicament and enables users to not only access live audio commentary, but instantly save or download it.
The user-friendly design was created for the everyday social media user along with radio broadcasters, podcast hosts, news anchors, celebrities, promoters and even politicians.
Ready to have your voice be heard? It's time to become a Blaster.
Blaster App was created by a team of entrepreneurs and radio hosts, collectively POS Productions, LLC. The app is available for iOs on the Apple App Store. Andriod development is currently in process.
Download the Blaster App here: https://apps.apple.com/us/app/blaster-app/id1466346147?ls=1
For more information regarding Blaster, please contact: Jon LoGiudice at [email protected]
Media Contact
Company Name: Blaster App
Contact Person: Jon LoGiudice
Email: Send Email
Phone: 504 264-1057
Country: United States
Website: https://apps.apple.com/us/app/blaster-app/id1466346147?ls=1