23-year-old athlete takes his passion to business to start coffee making business
Canadian University Dubai graduate, Ali Omar, set to disrupt the sports and fitness world with the proposed launch of his coffee-making business in 2020
Ali Omar has continued in his pursuit of helping as many people as possible to become as healthy and fit as possible while getting the best possible results from their routine with the launch of his coffee business. The Canadian University Dubai graduate has transitioned from being an overweight sixteen-year-old to becoming an athlete competing at the International Bodybuilding and Fitness Federation (IFBB) competition in the UK and a business person as he plans to launch his coffee-making business.
Born in Baghdad, Iraq, Ali Omar, popularly known as Aeebeh on Instagram, has achieved a lot in a relatively short while. His achievement is particularly remarkable, considering the obstacles he has been able to overcome even at a young age. Drawing inspiration from the likes of popular actor and bodybuilder, Arnold Schwarzenegger and Gary Evee, Ali developed the "self-motivation" to become the best version of himself.
As an athlete, Ali Omar has participated in more than 25 events of the International Bodybuilding and Fitness Federation (IFBB), competing in several events worldwide and earned 23 medals and trophies. He is literally a globe-trotter, traveling across the globe to participate in different events, including Arnold festival in US Ohio as well as events in Barcelona, Spain.
Ali moved to London and then to Los Angeles after spending 18 years of his life in Dubai. He studied marketing at Regent University, United Kingdom, with working experiences as a marketer for Urent Dubai and marketer for low calories restaurant.
In these years, Ali has learned a lot and is currently using his vast experience and passion for making a difference to touch the lives of others. In a similar vein, he earned an IFBB Nutrition degree to help his clients compete and reach their best shape.
Ali has come of age from the fat kid that wanted to lose weight to the adolescent that gained mass to participate in events with sponsorship from big brands like EHP labs, Prosupps, New balance, to becoming a business owner.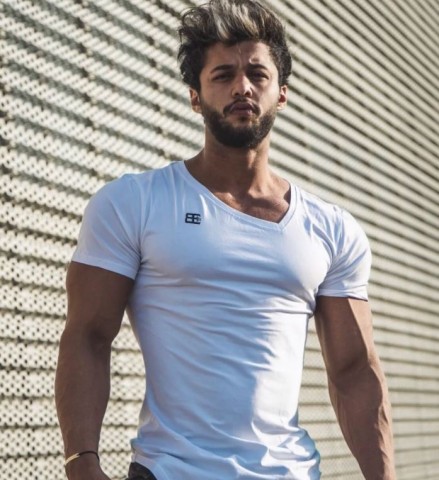 Ali has taken his life journey and turned it into a business while helping others, starting a healthy restaurant at one of the gyms in Dubai and growing it to become a major brand. He also has an eBook and online platform where he shares his workout plans. The fitness enthusiast is also the owner of a clothing brand based in the UK called "Aeebeh," Ali's nickname.
Ali Omar's soon-to-be-launched coffee business is aimed at creating pre-workout mixes that will help athletes and fitness enthusiasts to reach their max as they exercise.
Media Contact
Company Name: Goodway Group
Contact Person: Joss Mooney
Email: Send Email
Phone: 877-274-9881
Address:261 Old York Road, Suite 930
City: Jenkintown
State: PA
Country: United States
Website: https://www.instagram.com/aeebeh/?igshid=1oubxudkou9oj