Mr Right Underwear Launch Healthier Men's Underwear
Sport-orientated underwear for men can often not only be detrimental to overall performance through chafing, but also be a significant health issue by causing overheating; which reduces certain hormone production and sperm count. Mr Right Underwear's patented boxer briefs are specifically designed to offer better ventilation, reduce chafing and cool the user naturally.
Sydney, Australia – Mar 11, 2020 – Many active men choose a fitted sports underwear when playing sport or working out to provide them support, however very few realise this could actually be having a negative impact on both their health and their performance. Whilst sports underwear does offer excellent support, the lack of ventilation can result in the user overheating their groin; may reduce the production of testosterone and pose a significant threat to their sperm count.
Extensive research conducted abroad and at the University of Wisconsin demonstrated that those factors affect overall health, reduce testosterone production, and lowers sperm counts. A study by the European Heart Journey revealed that Testosterone Deficiency Syndrome may be present in 30% of men and is showing signs of increasing. To combat this, Mr Right Underwear has unveiled a range of patented boxer briefs that have been specifically designed to provide no chafing to the wearer. Alongside that, the garment creates a chimney effect through the left and right creases of the groin, helping to naturally reduce the temperature of the wearer.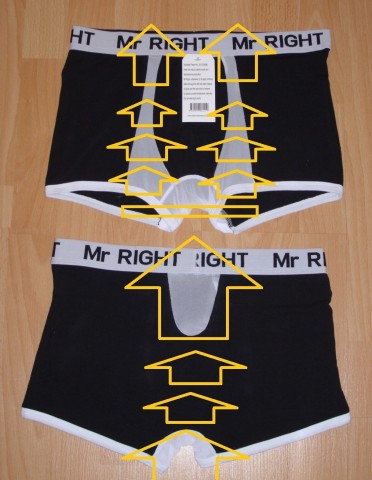 Oliver Feng, PR Manager at Mr Right Underwear added, "Science has shown that the optimal temperature for the groin in a male is between 31-36°C, however most underwear on the market does not meet this temperature and causes the wearer to overheat. In turn, this poses a significant health risk.
"That is why Mr Right Underwear was developed. The underwear has been specifically designed to increase ventilation, helping to boost performance and increase hormone production… without reducing support or comfort. Currently Mr Right underwear is looking for investors to expand business to help more people."
For more information, visit https://rightunderwear.com/
Media Contact
Company Name: Mr Right Underwear
Contact Person: Oliver Feng
Email: Send Email
Phone: 0061-470524560
Address:4/74 Karalta Road
City: Erina
State: NSW 2250
Country: Australia
Website: http://rightunderwear.com/