MyDealsClub Founder Releases Simple Steps To Affiliate Wealth E-Book On Amazon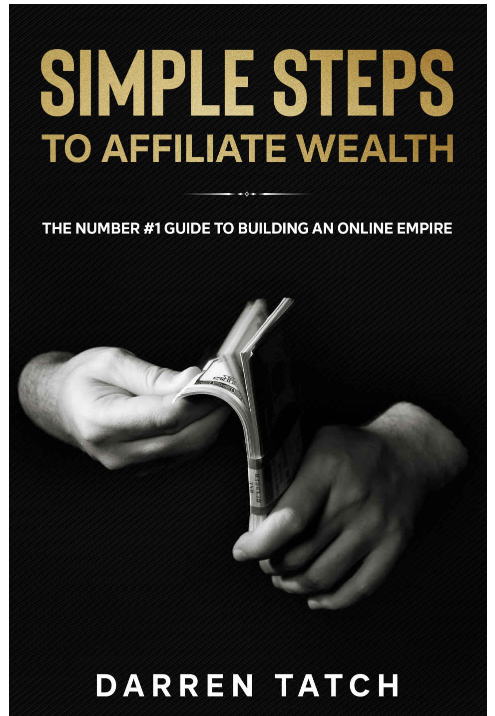 Simple Steps To Affiliate Wealth, The Number One Guide To Building An Online Empire (The Affiliate Wealth Guide)
Darren Tatch, founder of MyDealsClub based in Huntington Park, California, releases first Amazon eBook in a series designed to help people learn about affiliate marketing, a rapidly growing industry which is worth over 12 billion dollars a year.
Darren Tatch, founder of the wildly successful website MyDealsClub based in Huntington Park, California, has released an e-book titled simple steps to affiliate wealth, the number one guide to building an online empire (The affiliate wealth guide).
Darren Tatch says "During the 2009 global financial crisis I found myself broke, poor, and in a desperate situation, many of my family and friends also found themselves financially ruined. This e-book outlines my journey and path from zero to creating affiliate wealth by partnering up with major corporations like Amazon, Verizon AT&T among others."
The eBook can still be purchased through Amazon at https://www.amazon.com/Simple-Steps-Affiliate-Wealth-Building-ebook/dp/B087ZNJM66
It aims to teach people a step by step process to becoming financially independent and start building your affiliate empire.
"This is the first in a series of ebooks I will be sharing over the coming months, I've learned a lot about wealth creation and building and growing businesses, these e-books are a chance for people to learn financial independence in an easy step-by-step process that I've learned over many years," said Darren.
"Affiliate Marketing is one of the best ways to create a passive income online in a rapidly growing industry which is worth over 12 billion dollars a year," he continued.
"I would like to think I am following in the footsteps of other very successful entrepreneurs like Scott Kluth from Coupon Cabin and Cotter Cunningham, the founder, president and CEO of RetailMeNot, sharing my knowledge is my small way of giving back to an industry that's given me and my family and friends so much," he added.
In 2021 Darren plans to start a charity foundation with the goal of helping as many underprivileged people into the world of digital marketing with little to no capital or cash flow. "Everybody has the capacity to learn simple digital computer skills that when used properly and added together with other skills can slowly but surely grow you a fortune over time," he said.
Ana De Castro, who works for MyDealsClub as an outreach and content specialist said "Darren formulated suggestions and solutions for my writing in my capacity as an outreach specialist. He has helped me with research techniques and I highly recommend him in his skills and leadership of team growth and expectation."
Since Mydealsclub launched in 2009, it quickly rose to become one of the leading platforms for Tax and Internet deals. It is estimated that the platform has produced over 30 million in savings for consumers in the United States.
About the company
MyDealsClub.com is an online platform which brings buyers and brands together. They offer reviews of the latest products and services as well as deals from the leading US-based companies to shoppers looking to save money. Since their inception in 2009, they've worked hard to offer the best coupons and deals from suppliers like Turbotax, Verizon, AT&T and a host of other brands. You can join them to start a revolution of making sure big brands are listening to our demands to keep prices low, especially in these tough times.
Media Contact
Company Name: Mydealsclub
Contact Person: Darren Tatch
Email: Send Email
Phone: (323) 922-5231
Address:6334 Pacific Blvd
City: Huntington Park
State: CA 90255
Country: United States
Website: https://www.mydealsclub.com/