Global Upsurge in Video Chat Leads AnastasiaDate to Recommend Best Etiquette to Follow When Webcam Dating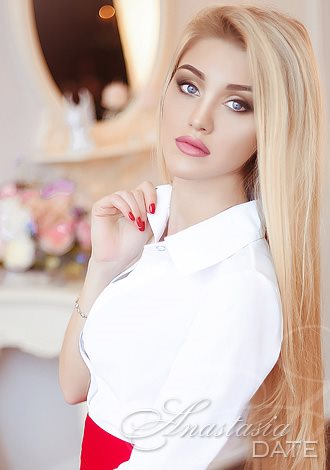 AnastasiaDate has highlighted the best webcam etiquette to follow while chatting on webcam due to a big rise in video dating worldwide.
AnastasiaDate, the international dating specialists bringing matches together worldwide, has shared recommendations for the best webcam etiquette to follow when video dating online. The premier international dating service has recognized an upsurge in video chat and has delivered a timely reminder of the etiquette to follow when aiming to have a great webcam dating experience online.
AnastasiaDate is an innovative service that always stays ahead of the curve when it comes to new international dating features. The platform has shared some valuable advice on webcam etiquette to boost video dating between members looking for love.
With the world currently staying home to stay safe, video dating has become a crucial tool for communicating more effectively and getting closer from a distance. Long-distance dating is a great way to stay upbeat and remain connected with the world especially during these challenging times. Creating a good impression via webcam is an essential part of winning the heart of a new match across the miles.
AnastasiaDate's first tip for webcam dating is to dress to impress on a webcam date. It is important to show a webcam partner that they are important enough to make an effort – the first step towards proving this is to dress well even in a virtual meet-up.
The second tip suggested by AnastasiaDate when sharing a video date is to use body language as much as possible. It can help build a strong bond of communication. The suggestions include smiling, gesticulating, and other movements that help to get the message across loud and clear. Video dating couples are known to look at body language and react appropriately to mirror a partner's chemistry.
AnastasiaDate's third piece of advice is to remain focused fully on a chat partner. It is possible to get distracted easily by fidgeting with the phone or disappearing off-camera. These are all big negatives and should be avoided at all costs.
The fourth tip from AnastasiaDate is to avoid flirting too excessively or becoming too emotional during video dates. This must be especially avoided if it is the first meeting between chat partners. Some people may find such situations uncomfortable to deal with.
The final tip from AnastasiaDate is to make sure that the lighting and setting for video chat are as good as possible. Members should choose the best place for the webcam such as a living room or garden. They should keep the room well lit and ensure a strong Wi-Fi connection so that the communication is without interruption. Testing the conditions before going online is a good way to get it right.
Singles looking to meet on webcam can do so using AnastasiaDate's two-way video dating feature called CamShare.
For more information, visit AnastasiaDate.
About AnastasiaDate:
AnastasiaDate is the leading international dating service that facilitates exciting and romantic companionship between men and women all over the world. Founded in 1993, AnastasiaDate now has over 20 million international users and attracts more than 80 million visitors annually. Additionally, over 1.5 million conversations are exchanged onsite daily. AnastasiaDate is committed to member safety, customer satisfaction, and the ongoing pursuit of innovation. Part of the Social Discovery Ventures network, AnastasiaDate is headquartered in New York with additional representation in every country it touches, providing a high level of customer service to a worldwide clientele. All members are able to communicate across a variety of top-notch multimedia platforms, including video chat and a mobile app for Android devices available in Google Play.
Media Contact
Company Name: AnastasiaDate
Contact Person: Media Relations
Email: Send Email
Phone: +1 (212) 609-0533
Country: United States
Website: http://www.AnastasiaDate.com