Students in UV Gullas College of Medicine remain safe as lock-down gets extended – Dr.Herald Miller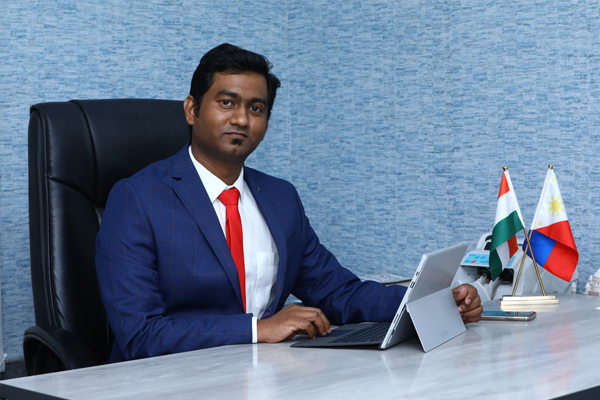 Dr. Herald Miller Exclusive Admission partner of UV Gullas College of Medicine explains about safety measures taken to make students safe in University premises.
Medical aspirants who have gone to UV Gullas College of Medicine to study medicine are safe following strict guidelines provided by Government. Special request has been submitted in Philippines Embassy to bring back Indian students who wish to return to India. Dr. Herald Miller on behalf of Neolife Education is coordinating with Philippines Embassy to make special arrangements to bring back Indian students who wish to return India once lock-down is relaxed.
It is a dream of many students to be a doctor and don a white coat and serve the human race. Nonetheless, it cannot be fulfilled for many due to lack of funds and high cost of completing the medical course. MBBS in Philippines is known across the world for high quality medical education offered to Indian Students in top Medical Colleges like Gullas College of Medicine
However, Philippines offers good colleges for medical studies and one such established name is UV Gullas College of Medicine. Many Indian students opt for this place for their MBBS.
Located in Cebu City, this college boasts of two campuses – one is the main university in downtown Cebu City and the other being laboratory high school in Pardo. UV Gullas College has a special campus for Nursing and Dentistry in Banilad, Mandaue City that lies within the location of Vincente Gullas Memorial Hospital and College of Medicine.
The college has extremely good faculty that make a difficult course like medicine an easy and enjoyable stream of study.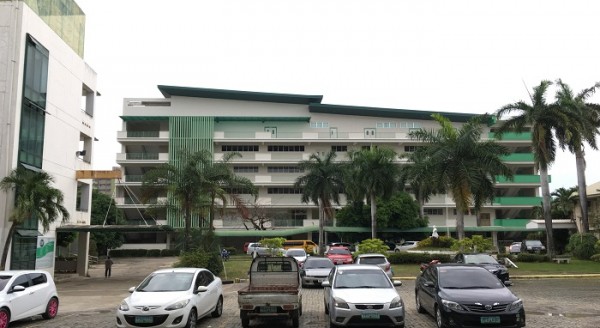 Threat of COVID-19
UV Gullas College of Medicine take great care of their students and this is obvious from the precautionary measures that they follow especially in this critical COVID-19 lock down state.
The college is well aware that the students have come far away from their homes and entrusted themselves in safe and able hands of the college authorities. Thus, it becomes a moral responsibility of the college to take utmost care of the students in this trying period, when everyone is struggling to stay safe among the Corona virus threat.
We have seen that all over the world there is curfew like condition imposed by the local governments and the entire world is in total lock down state. There is no way that one can go out easily and fend for self. Under such circumstances, what do the students do who stay in the hostel under warden's care and inspection?
Fortunately, UV Gullas College of Medicine has been instrumental in taking good care of their foreign enrollments, more so from the neighboring India. Dr. Herald Miller has organised regular meetings to Indian students in hostel about safety measures to be taken against covid-19 through working staffs, social media etc. Every parents are given regular updates regarding safety of students in hostel.
Various provisions made for the students living in hostel
Following the lockdown protocols by Philippines government UV Gullas College of Medicine Hostel is made completely safe so students and parents don't panic during this situation.
The college follows strict lockdown protocols as laid down by Philippines government, with necessary restrictions imposed in dormitory.
It is a known fact that disinfection of place and self on regular basis is necessary to protect from the virus. The dormitory is sanitized periodically to keep the spread at bay.
In-house doctor team is made available to students in case of emergency.
There is regular routine health-check for every individual students by doctors of the hostel residents.
Since the students are not permitted to leave the premises, the college makes it a point to supply the essentials to students on daily basis.
There is absolutely no worry about staying hungry during lockdown, since the students are provided wholesome, hygienic Indian food three times a day.
Such critical conditions cause panic and anxiety amongst people. In order to tackle that, the college constantly gives clear-cut updates and guidance to students at regular intervals through widely accessed WhatsApp. This is one great mode of communication where many individuals can be simultaneously informed through a group chat. This prevents any apprehension about the condition as well as prevents spread of rumors.
It is a known and accepted fact that Corona virus and this dreaded COVID-19 is here to stay for an indefinite period. It is up to every individual to take care of self and others in order to stop the spread of pandemic.
It is a great relief for parents whose wards are studying in Philippines, especially in UV Gullas College of Medicine, that their children are well cared for and safe.
Apart from this Dr. Herald Miller is in coordination with Philippines Government to arrange special flights to bring back Indian students who wish to return India during this situation. Regular updates regarding safety of students are updated to parents to make sure they don't panic about the safety of their children in the college. Any concerns about students are addressed by staffs in UV Gullas College of Medicine Admission office in Chennai Guindy.
Media Contact
Company Name: UV Gullas College of Medicine
Contact Person: Dr. Herald Miller
Email: Send Email
Phone: 9944737004
Address:1st Floor, EJR Enclave Butt road, Near Bus-stop
City: Chennai
State: Tamilnadu
Country: India
Website: www.uvgullasmedicalcollege.com/