International Eyelash Extensions competition in Melbourne Australia made a mark amongst the COVID-19 epidemic with Founder Aniya Thuntishar's Exceptional boost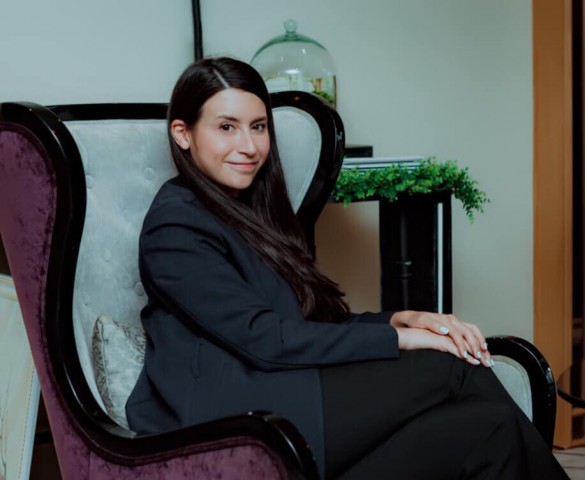 Aniya Thuntishar, the founder of International Eyelash Extensions and Beauty competition of Australia made a cohesive successful outcome in Melbourne 's International Eyelash Extensions competition on the 20th February 2020, amidst the COVID-19 outbreak. Despite the initial changes to the international speakers and competitors that had shifted the competition, Beautypreneur, Lash mentor and International Beauty judge along with her team, made the day a success to all attendees with smiles for all entries and trophies for the runner up, second prize and the winner of the competition.
A list of front line lash industry brand supported the event from Kimberly Haworth Founder of ARLA (Australia Registered Lash Association, Melbourne Australia), Cheiko Miyamoto from London Lash Pro and Co-Director of Manami Lash LTD (London, England), Mendi International Trainer from Locks Lash (Melbourne, Australia), Carole Founder of CeeCees Beauty and Training (Melbourne, Australia), Mary Tran owner of Mary Vie Lash (Melbourne, Australia), Anh Ho from Founder of Le Beauty, Beauty Supplies (Melbourne, Australia) and Allie Kok from Le Lash Boutique Academy (Melbourne, Australia). All came together to successfully guide the event in four categories; Master Volume, Master Classic, Junior Volume, and Junior Classic.
All the judges and sponsors helped to make the event a success. They also had Inspirational direction and stances for the lash industry demonstrated in an interview on the day, here are some of the notes and details from the mentors:
Kimberly Haworth, the founder of Australia Registered association of Lash artists brings her rigour in the level of knowledge and quality for the skills of the competitions accuracy. Mendi trainer from LocksLash brought judging knowledge from international fields to help support the contestants in the competition and each mark is given in the most accurate form. Meanwhile, Trainer Cheiko Miyamoto from London Lash Pro believes in the involvement of lash technicians to get their skills to a higher level to advance their methods and get their name out there via a competition platform such as Melbourne International Eyelash Extensions Competition by Aniya Thuntishar.
Another trainer and judge Mary Tran from TLBB Academy of Beauty and Mary Vie Lash helped support the contestants to the winning podium with many of her students gaining awards in multiple categories; she believes everyone is a winner by entering into the competition. Her guidance in the competition and mentorship signified a point of difference in the competition.
Anh Ho's passionate and long-standing business success of Le Beauty, Beauty Supply in Melbourne Australia gave the competition an all-round success from guiding the strategies in the competition to inspiring the contestants in the event. Anh really stands for exceptional support to everyone in the industry to do well in all aspects of the industry.
Carole from CeeCee's Beauty and training believes quality training is a passage for the industry as a whole, highly supportive of quality education at a national standard which is evident at Aniya Thuntishar's Melbourne Event.
Allie Kok from Le Lash Boutique and Academy also brings her team to the competition with multiple receiving awards in Classic and Volume Categories her stance in quality education and industry collaboration was highly informative for the event.
Aniya Thuntishar the Founder of TLBB Academy, WorldCosmedic, International Lash/Beauty competition events and expo also mentioned in an interview 'I'm greatly honoured to be able to guide the industry to find the best lash technician across all the states. My vision for this event is to have a competition in each state then each winner is to complete with one another to find the ultimate technician in Australia. This is also backed by the team leaders and mentors in our events. They will be there to help each contestant grow and advance their skills; the mentors for each team are advised to submit 5 contestants in one team and this is also a competition for the mentors as everyone will get recognised for not only their work but how they have evolved their team to do better and achieve great results with one another. Whether you win or not this doesn't matter because the relationships and knowledge you will get from the event is impeccable.'
'By entering the competition you will feel like you are a part of something great. As a lash tech or as a beautician, you are also more often of times working alone and in an event such as this, you will feel a whole team is backing you up. We all want everyone to do well and we are all here together as a team to push everyone to succeed. It's a beacon of light for an industry on its feet with all this going on over the months with COVID-19 we are all shifting gears but will always have each other's best interest at hand to help the industry as a whole continue to strive.
Aniya also mentions 'Over the year we will see a shift in the online course and the online event expansion, which would be to help the government and people initiative in this epidemic'.
We are interested to see the changes that is occurring in this arena, as it will be implemented by this passionate beautypreneur Aniya Thuntishar and the teams of Lash gurus of Melbourne, Australia and Abroad, there is a bright future when an industry teams up together. Congratulation again in her Melbourne International Eyelash extensions Event in this time.
Media Contact
Company Name: Aniya Thuntishar
Contact Person: PA Assistant
Email: Send Email
Country: Australia
Website: www.facebook.com/ELIA-International-Eye-Lash-Industry-Awards-1040750795985172/