Kelly Blaze is ready to set the dance floor ablaze with his fun and energetic new singles 'IWF' and 'Down.'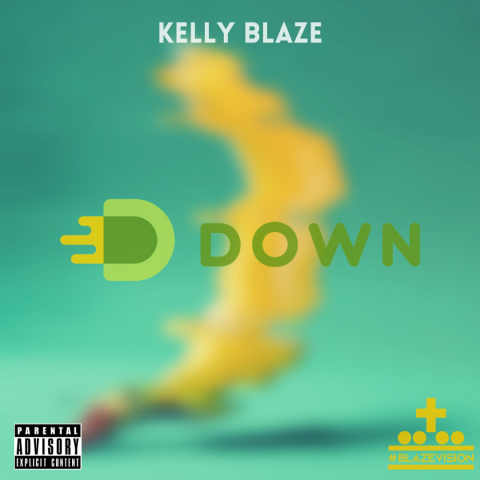 Ready to set the world on fire, Kelly Blaze is going to blow your mind with his fantastic music. He has got a unique, new touch to his songs, which will leave you in awe and awaken every nerve and cell in your body. His music is raw, which makes it all the more different from the rest of the others. Kelly Blaze explores fast-paced rhythms that are associated with intriguing vocal chops, which are going to make you forget about all your bad days for a moment. His music is like a roller-coaster, only, it gets higher and higher.
Kelly Blaze is a multi-faceted artist who writes and produces his songs and takes inspiration from great artists like Martin Garrix, Calvin Harris, Adam Blackstone, Jay-Z, Meek Mill, Mike Zombie, and Howard Johnson. His music is like a large wildfire of energy that will make you want to get up and tap your feet on the floor. You can feel the energy and crazy vibes that he reflects in all his songs, including the latest releases, "Down" and "IWF."
His music is an art that is inspired by the idea of cultivating a New Jersey sound and introduce it to the entire world. Kelly Blaze's music genre is a fusion of Jersey Club and Electro House, generally EDM. "If Kanye West danced like Michael Jackson, or visualize the lyrics of Aretha Franklin over an Araab Muzik production, that grazes the peak of how distinct my sound and art could be described. Enjoying all life's fruits and highs amid a crazy world, my art comes from an array of influences, swag, passion, and debates", tells Kelly Blaze talking about his music.
Kelly Blaze's music journey started in an auditorium closet with drumsticks and a drum pad, when he was just in 3rd grade, and from their onwards, there was no looking back for him. It evolved to concert band, marching band, jazz band to using the last dollars in his pocket to buy a laptop to start producing music. Kelly Blaze is dedicated to music, and his same dedication has brought him where he stands today. Kelly believes that he is growing more each day as a person, as well as an artist; this is what music does to people.
Kelly blaze's music is a projection of how he is as a person – young, wild, and free. He doesn't fail to astound people with his unique creations and power-packed music. Just when you think that there can't be any more energy in Kelly Blaze's music, he will come up with a ten times more powerful song.
Listen to Kelly Blaze's music now on Spotify.com.
Media Contact
Company Name: Blazevision Music Group
Contact Person: Blaze
Email: Send Email
Country: United States
Website: open.spotify.com/artist/25Z79dg0V29ILjiraYD7xK