Big Canna World Presents The World's First Cannabis Adventure Park
"Big Canna World: Bringing together cannabis education and medical research in one place."
Big Canna World is a unique cannabis themed adventure park and it's the first of it's kind. Big family yet friendly fun, adult only experiences like the CannaTour and CannaBar, outdoor adventures and so much more! Big Canna World, as a non-profit organization, understands the value of hands-on education and research to human development. Hence, this new project by Big Canna World will perfectly create a confluence between cannabis education and medical research.
Big Canna World is a non-profit committed to bringing Cannabis Education and Medical Research together. Current under construction and slated to open in 2020. Interested parties are enjoined to check out and support Big Canna World non-profit on Indiegogo through this link: https://www.indiegogo.com/projects/big-canna-world/
Cannabidiol (CBD) is derived from cannabis and is a type of cannabinoid. Despite coming from cannabis, CBD doesn't create a high or any other form of intoxication, which is caused by another cannabinoid commonly known as THC. CBD, short for cannabidiol, is a chemical compound from the Cannabid sativa plant, which is also known as help in some quarters. According to the US National Library of Medicine and other reputable research institutes, CBD is a naturally occurring substance that's used in products like oils and edibles to impart a feeling of relaxation and calm. Therefore, the cannabis theme adventure park will help give adults a feeling of relaxation, fun and outdoor adventures.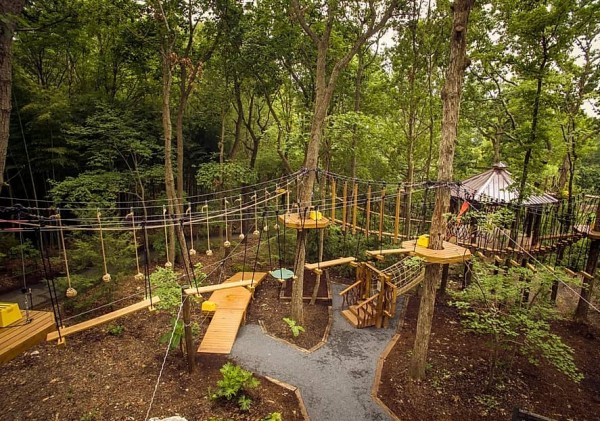 Although, because of recreational cannabis use, controversies have surrounded cannabis products like CBD, there has also been growing awareness about the health benefits of CBD. Medical research has already shown the benefits of cannabis to those with epilepsy, nausea and anxiety. Additional research is being done now for many medical conditions, some more severe than others. Big Canna World will offer CannaTours, Free Samples, CannaBar, Souvenirs and Even Overnight cannabis-friendly RV & Tent Camping.
Media Contact
Company Name: Big Canna World
Contact Person: Jake Levi
Email: Send Email
Phone: 877-694-2077
Country: United States
Website: https://bigcannaworld.com