New Book by Dr. Mary M. Gillam Describes How a Mysterious Dream Held the Clue to Her Sister's Untimely Death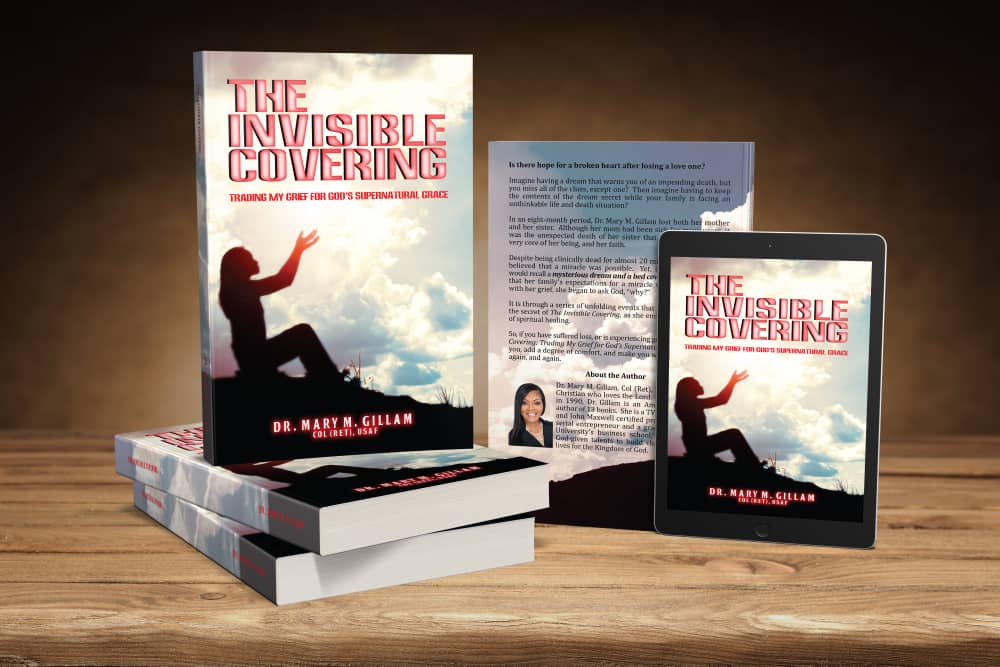 Dr. Mary M. Gillam, a former Senior Executive in the federal government at the Pentagon, and a retired Air Force Colonel announces the launching of her new book, "The Invisible Covering: Trading My Grief for God's Supernatural Grace." The Invisible Covering is written to help people destroyed by grief, questioning their faith, and wondering if there is hope in God. Full of surprises, The Invisible Covering offers readers hope for a better day even while the COVID-19 pandemic ravages the world to include Gillam's own family. The Invisible Covering has something for every shade of readers. The book carefully explains how the grace of God, prayer, faith in God can facilitate peace, restoration, and spiritual healing. Apart from having an appealing yet elegant cover, the book, The Invisible Covering has been designed in two distinct formats – eBook and paperback and is available on Amazon.
The inspiration for "The Invisible Covering: Trading My Grief for God's Supernatural Grace" captures the emotional turmoil that Gillam, a strong woman of faith experienced as a result of losing both her mom and sister in 2015. After having a mysterious dream containing a specific clue about the death of her older sister, Gillam realizes that God was warning her about future events. Despite her sister having been clinically dead for almost 20 minutes, Gillam believed that a miracle was still possible, until she uncovers the clue.
"It is through a series of unfolding events that God reveals to me the secret of The Invisible Covering as I embark upon a journey of spiritual healing. My pain was excruciating, and I wanted to be made whole – again," said Dr. Mary M Gillam, the author of The Invisible Covering. "So, for anyone who has suffered loss, or is experiencing grief today, The Invisible Covering: Trading My Grief for God's Supernatural Grace will inspire you, add a degree of comfort, and make you want to read this book again, and again. Be blessed and enjoy the book!" she concluded.
Raised in rural North Carolina by her blind paternal grandmother, and held her first public job at age 11, Dr. Gillam is an Amazon #1 bestselling author of 13 inspirational books, and the host of the television show, Leadership Table Talk. A serial entrepreneur, Dr. Gillam helps women to grow and develop into God's precious jewels of leadership influence, impact, and purpose through speaking, coaching, training, and consulting.
Media Contact
Contact Person: Dr. Mary M. Gillam, Col (Ret), USAF
Email: Send Email
Country: United States
Website: drmarygillam.com