Soaking in His Presence, the leading YouTube channel in soaking music with more than 120,000 followers opens a record label that invests in novice artists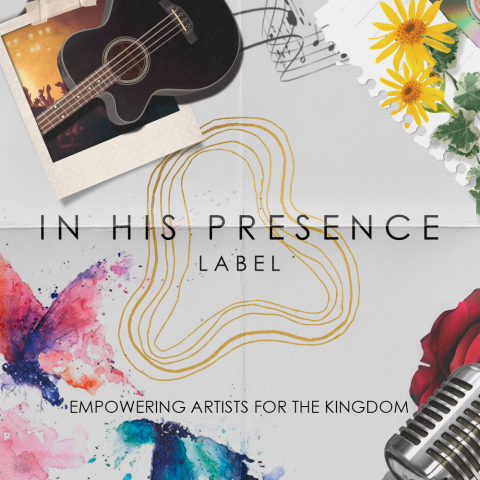 In His Presence Label is a record label born out of the desire of the producers of Soaking In His Presence (William Augusto and Kesia Rut) to raise and invest in other Kingdom-minded artists.
They are currently working with 5 artists of various nationalities, such as Spanish, Brazilian and Indonesian, who cover styles from Jazz Fusion to Indie Pop. Their dream is to listen to the sound of heaven in each nation and to become a mirror for each of its artists, calling out its unique essence, translating the sound to the public, and thus giving the people quality, unadulterated music with a message that transforms lives.
"As artists we owe that to the world, we have a great opportunity to use art to shape culture, we must be responsible with the gift we have been given and use it in a way that will bring positive impact for our generation and for the future generations to come". Their commitment is not to empower just well-known artists but to empower artists that are highlighted to them by the Holy Spirit, mostly those seen as 'unlikely' whom He wants to raise in a healthy environment. "That healthy environment is the community and family we are building, serving and supporting each other, recognizing and celebrating one another's uniqueness and talents in order to live the Kingdom mindset from the inside out, establishing first the culture of honor between ourselves. We believe that our music carries that distinctiveness, and our desire is that it continues that way for many years."
William Augusto and Kesia Rut (Brazil and Spain respectively) have been working in the music industry for more than 20 years and since 2019, after attending First Year at Bethel School of Supernatural Ministry (BSSM) in California, they understood that the time has come to raise other artists, those unlikely in pursuing a music career for themselves but clearly has a heart that is in love with Jesus, and to sow into their talents and gifts to make the Father's heart known through art.
In His Presence Label's core values are honor, purity, excellence, responsibility, originality, Kingdom mindset and artistic freedom.
In His Presence Label Instagram: @inhispresencelabel
Website: https://soakinginhispresence.com/
Youtube: https://www.youtube.com/channel/UCIiJaLdlv2UQ2eUEUfaW5RA
Media Contact
Company Name: In His Presence Label
Contact Person: Kesia Vidal
Email: Send Email
Country: Spain
Website: www.soakinginhispresence.com