Animal Crossing New Horizons Bell Making Guide – Not a Game Only For Kids
Still necessary to give a brief introduction for Animal Crossing to the new, animal crossing is a social simulation game produced by Nintendo 19 years ago, containing a total of 8 main and spin-off games. However, honestly, before the release of Animal Crossing: New Horizons in March this year, not many players all over the world have played or even heard of the series.
Animal Crossing New Horizons has achieved great success during these several months, which is obvious to all, and its sales have broken Nintendo's game record. This is beyond expectation that the game requiring a Switch to play can become a hot topic, and just after the release of Animal Crossing New Horizons, almost all young people are talking about the game, and it has been old-fashioned without a Switch in your hands among the crowd, moreover, some fans even ordered a Switch for the priced $59.99 game.
Many people have described Animal Crossing as a game that only kids are willing to play, as it completely deviates from the current mainstream game trend, the game will not give any clear goal or instruction, nor will it promise you any return, that is to say, you can refuse anything or people and only complete what you want to do, just like a kid.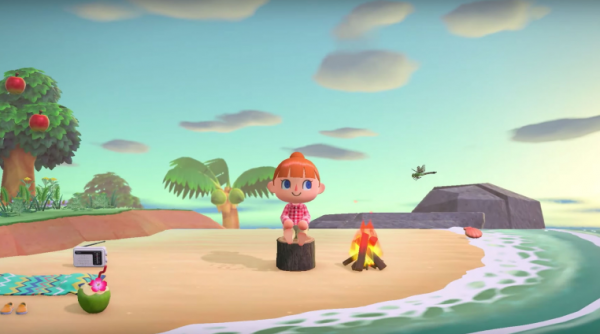 Then, the reason why the game can arouse the enthusiasm of players is that both the game itself creates excellent and high-quality graphics and design, and this child-like experience has brought unprecedented freshness to players.
From the media data, it can be analyzed that the search volume of New Horizons keywords has been increasing, and the related topics discussed by players are constantly expanding, including sharing gaming experience and making money guidance.
While playing the game, you can always feel relaxed, there are not only the characters but also many cute animals on the island, where you can plant flowers and trees, decorate your furniture, visit others' island and chatting, just like you and your friends are doing in the real life. Also, you don't have to worry about leveling up, earning XP, or completing tasks, even if you can't repay the loan in time, you will not be evicted, except gathering up some bells.
It must be pointed out that Animal Crossing New Horizons is suitable for users of any age, not only kids, because it is not as naive as it seems.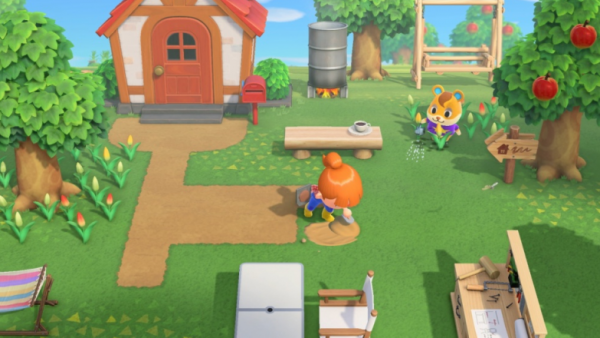 There is a different type of players in Animal Crossing, who also keep working in such a casual game, working overtime crazy, it seems that they are not enjoying, but repeating the real life, because having many bells can make them praised in the player group and show off to others.
The demand for Animal Crossing Bells keeps players working, making money and maintaining all the daily life on the island, so how can bells be obtained in Animal Crossing New Horizons, this is probably what all efficient players want to learn.
In the early days of the New Horizons, each player was empty-handed and could only borrow a loan to buy their own house, so the first task to earn ACNH Bells was to repay the loan, which is about 98,000 bells, after which, you can expand the house at will.
Usually, bells can be obtained by catching insects and fishing to sell the stores in a short period time, at the same time, it could also earn a few Animal Crossing Nook Miles Tickets as a special virtual currency along with features in it.
One of hugest features of Animal Crossing is that its time is exactly the same as the real world, that is, the date in the game is the same as today, and no one can change the time unless cheating. If you want to make money by planting trees, you need to wait for several days, and the season in it will also change with the time. For example, for us living in the northern hemisphere, we can see the frog appearing in May, and in August or September, we can see the autumn leaves in the game.
Backing to bells making, it does not actually consume too much time or energy, if you are not in a hurry to reap huge wealth, as in Animal Crossing, money does not bring changes in status and influence, the life of each player will not be much different, even if you are lazy, or can't pay any fees, you can still stay on the island and dress up beautifully to visit other islands. In short, it is enough to keep your own rhythm.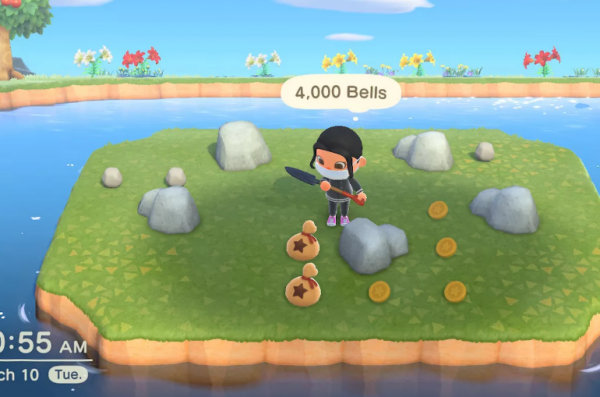 However, generally speaking, there are many people who have a comparison mentality and look for shortcuts to obtain game props and resources in any game, so it is the best solution to buy ACNH Bells to avoid duplication of labor during Animal Crossing, which would greatly improve the progress and efficiency of existing games, allowing paid players to have everything earlier than others.
No matter which way you choose to play the game is optional, and the most important is that you can have fun from the game and ease the stress in real life, this is the original intention of Animal Crossing New Horizons.
The security of trading outside the game can not be guaranteed while choosing the market at will, as a result, you are recommended to visit an absolutely safe and reliable store, IGGM, which is protected by the security system at any time to prevent the disclosure of any customer information. As a professional network service provider, it will create a safe, legal and cheap shopping experience for every consumer. This is a good place to buy Animal Crossing Bells and make you fall in love with Animal Crossing. To be honest, this is a game that you can always play forever, and the site is also the one you can always trust.
Media Contact
Company Name: IGGM
Contact Person: Media Relations
Email: Send Email
Phone: (+1)-315-636-5275 (USA)
Country: New Zealand
Website: https://www.iggm.com/