Introducing Rolando Lekaj, The Albanian Fashion Modelling Icon, CEO and Serial Philanthropist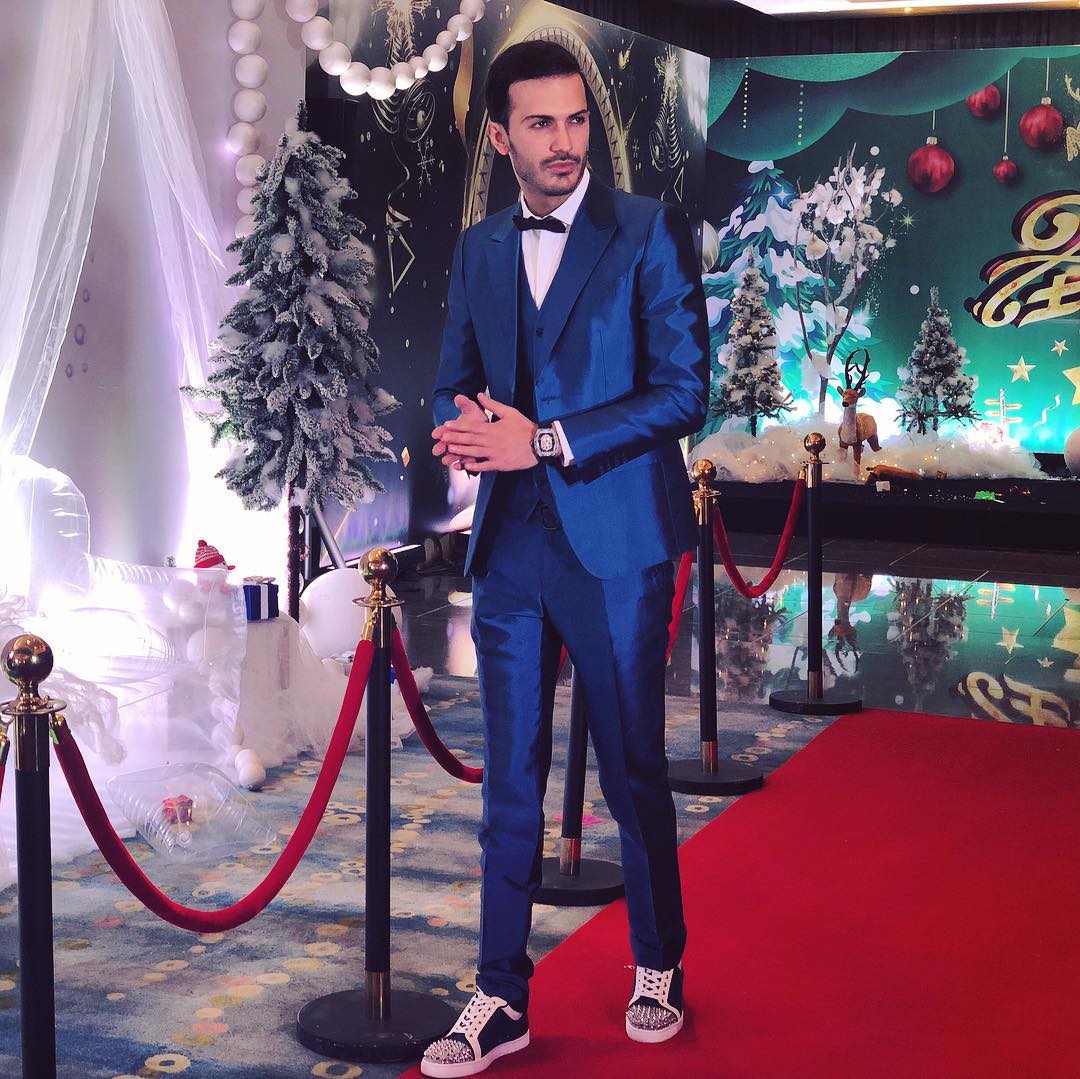 Rolando V. Lekaj is an Albanian celebrity fashion supermodel born in Lezha in 1991.
Currently residing in far Beijing with his beautiful Chinese wife, Rolando has always had an unmatched interest in modelling. He had first experiences in modelling back in 2007-2008 where he initially took part in "Miss & Mister Lezha", and later on various fashion events in Tirana and Durres. He excelled in all events he where he participated.
In the months and years to follow, Rolando Lekaj would advertise for a number of products including "Marlboro Classic", Enrico Marinelli", "Cacharel", "Collezione", "Colors", "Stef", "Intersport", "LTB", and "United Colours Of Benetton & Sile". In 2010, Rolando was invited to participate in the biggest event of fashion in Albania, "Miss and Mister Albania".
Rolando continued to grow in leaps and bounds; both at home and abroad. He signed contracts with global brands and companies such as "Hermes" (a stylist from Paris), "K-Boxing" in Shanghai, "Valentino", "Jacke Jonns", "Kappa", "Nike", "Adidas", etc. He also posed for several magazines from Asia, such as "GQ", "Leon Trendshealf", "Menhealth", etc.
Rolando has shown the humane side of him, in addition to plans of building a world-class resort in his country, he recently announced through a Facebook post that he and his wife have decided to bring 200,000 masks from China to the Albanian heroes, doctors. According to him: "I have the honour and pleasure to share with you dear friends this good news of our beloved Albania. I and my Bride have decided to help Albania in these difficult days. Soon 200,000 protective masks from China will be sent to Albania for our TONS OF HEROES (DOCTORS) who are fighting the invisible enemy on the front lines of the War."
Last year, at a soiree, he bought dresses at a charity auction for $1.6 million. He said the money has gone to research against some diseases. Speaking about the event, Rolando said: "when that remedy is found, it not only saves Americans, Chinese, etc. but saves the whole world. That help I've given that day is not just for fashion or for showing on television, but for every one of us too, and the children of our children because, in the future, they will not live in fear as we are living today.
Despite a rough start to life, Rolando Lekaj, through determination and persistence, was able to rise to the top of fashion modelling. And he's not even 30 yet!
Media Contact
Company Name: YMR International Movie and Modeling Company
Contact Person: Rolando Lekaj
Email: Send Email
Phone: +3557555141
Country: Albania
Website: rolandolekaj.com