Slums of Harvard's debut EP "Sundress" is an ode to every decade of music, from the 50's to modern Pop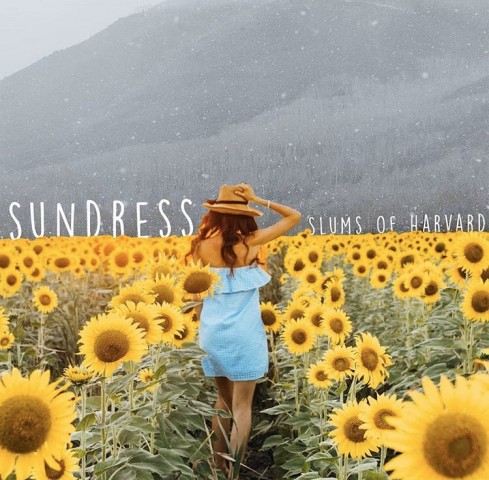 "Slums of Harvard" is a promising new band formed by a group of talented college students from Albuquerque, New Mexico. The band has announced the release of their latest EP "Sundress", composed of songs that take you on a nostalgic ride to the more simplistic eras of the past. Through their debut album, the band is honoring every decade of music, but with their unique personal touch, and it wouldn't be an overstatement to say that they have accomplished to do so, by presenting a versatile album that would appeal to a wide range of music lovers.
Reminiscing the classic era of the '50s is the song "Sundress" with laid back vocals and soothing guitar riffs, while "Lean against me" is a more pumped up song, giving an ode to the '80s. The song "Sorry" is sure to be a millennial favorite having inspired by the music from the '90s to the 2000s. "Morning Sun" and "Drugs I took" are more thematic songs, inspired by the modern-day Pop and soft rock. The band rightly says, "We're almost like a musical time machine for your favorite time in music history."
Nevin Montano's smooth-flowing and captivating vocals combined with his evocative songwriting skills set a benchmark for new musicians to follow. Johnny Marrujo has shown his versatility with guitar riffs while Zach Chavez oomphs up the EP with his careful additions of bass and funk. The band has another vocalist Zach Sandoval who is known for his powerful voice and remarkable stage presence, and last but not the least, James Hunz on drums who hits like a truck and holds the beats for the band.
After playing several gigs around Albuquerque and overwhelmed with the response of the audience, the band felt that it is the right time to release their music to the world. "We're excited to finally share our music with our fans. We have worked really hard over the past few months and put a lot of creative brainstorming on every song in this EP. This album is a milestone in our journey and we are now writing and recording more material for our upcoming album", says Zach Chavez, the lead bassist of the band.
Despite their debut release, Slums of Harvard has shown impeccable production quality and potential as a band, proving that they are here to stay.
Their latest EP "Sundress" is streaming on all music platforms including Apple Music, Spotify, and Soundcloud.
Lyrical videos of the songs are also available on their YouTube channel.
Media Contact
Company Name: Slums of Harvard-Band
Contact Person: Zach Chavez
Email: Send Email
Country: United States
Website: www.instagram.com/slums_of_harvard/