Fossil Daddy Uses Fossils to Reveal The Stories Documented and Recorded in Each Stone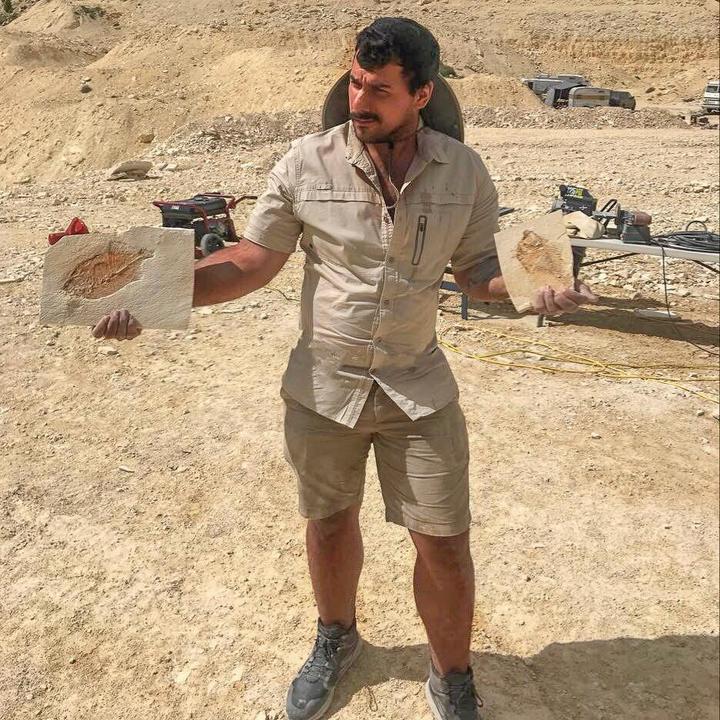 "Fossil Daddy: Every fossil has its own story."
Fossil Daddy, a brand that is widely known for its sophistication in collecting fossil and recreating the perfect stories attached to each fossil, is at again. This time around, the company encourages the world to look back in history through fossils from rocks. Fossil Daddy is managed by its founder and owner, Bretton Carter, who is not only a traveling geologist but a knowledgeable scientist and gay. Currently, Fossil Daddy continues to reveal many hidden stories that have been well documented and recorded in stone, rock to its followers on Instagram. Brenton researches fossils and goes on to expand on their discovery through informed scrutiny.
Furthermore, Fossil Daddy, as a brand, not only discover the fossil from stones, rocks and create the stories that each fossil tells but also makes available the fossils gotten from different stones to interested individuals. To buy any fossil, interested buyers can visit www.fossildaddy.com to place their orders.
One of the things that distinguish Fossil Daddy is that the shipping of each fossil is always fast, secure and the packaging is always professionally handled. The whole process of getting the fossil to buyers is always seamless super quick. By visiting www.fossildaddy.com, one will be able to view or buy fossil of the following items:
Crystals & Mineral Specimens
Vertebrate Fossils
Invertebrates Fossils
Fossil Shark Teeth
Plant Fossils
Traces & Tracks
Amber Fossils
Fine Jewelry
"I have been interested in learning stories through remnant from my childhood. I love researching into past and recreating stories from what is left behind by any phenomenon. As we all know, old habits die hard, and my childhood experience has made me go into geology. As a gay yet traveling geologist – a scientist of repute, I use fossil from stones or rocks to recreate and then tell the exact story that accompanies every fossil," said Bretton Carter. "I can assure you Fossil Daddy will continue to do that to bridge the informational gap between the past and the current time. On my Instagram page, Instagram.com/fossildaddy, I continue to educate people on the importance of each unique fossil. Please follow me on my Instagram and other social media pages. When you do that, we can easily go on fossil-hunting adventures together, and we can all unravel the mysteries of deep time together," he concluded.
Furthermore, Fossil Daddy, being founded, owned and managed by a Bretton Carter, a member of the LGBTQA community, is very reliable and dishes out nuggets and tips to people who follow the brand handle on Instagram. Anyone interested in gaining knowledge about things that happened centuries ago is encouraged to follow Fossil Daddy on Instagram through Instagram.com/fossildaddy or visit the brand website www.fossildaddy.com. Interested buyers can order any fossil or rock through the brand website or Instagram handle.
Media Contact
Company Name: Fossil Daddy
Contact Person: Bretton Carter
Email: Send Email
Country: United States
Website: www.fossildaddy.com