Roger Terrell talks about his musical journey spanning five decades and his upcoming album "Don't Give Up"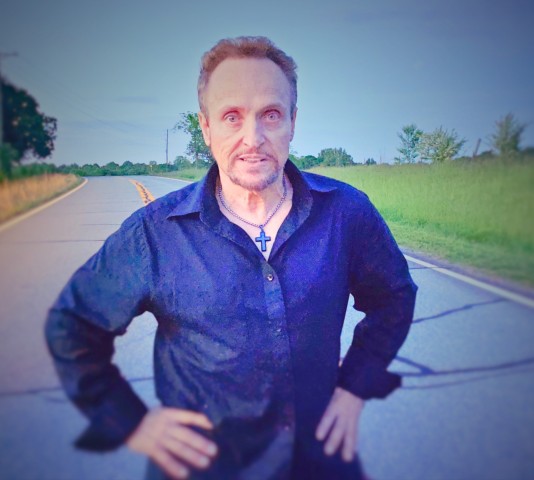 Bringing the nostalgia back with his 50's and 60's inspired music, Roger Terrell has experienced a musical journey, that most artists can only dream of. Roger's heavenly, and ageless voice to sing the melodies of Rocking Roll, Blues, and Beach Songs, combined by his evocative songwriting skills, results in eclectic music which is reminiscent yet timeless. With a busy schedule that fills the calendar, Terrell makes time to play the organ at his church, The Torch.
In this exclusive interview, Roger talks about his musical journey so far and his upcoming album, "Don't Give Up" scheduled to be released in June 2020. The album will carry the melodious sounds of ELO, a hint of rock like ACDC, and the classic feel of Elvis.
Interviewer: What inspired you to make music?
Roger Terrell: Three things inspired me. 1. Church 2. My Mother 3. The British Invasion.
As a young boy, my parents took me to Carnes Creek Church, where I heard beautiful southern gospel music with people filled with the holy spirit.
My mother played the piano every day; she was the piano picker for the region. Musicians came from South Carolina, and across North Georgia to play at the Toccoa Court house arena. One night my brother came to me, and you got to come and see what's on TV. The Beatles were playing I want to hold your hand.
From there on, I wanted to do what they were doing, Play Music. I realized today that whenever you heard a beautiful song that makes you cry, it's a gift from God.
Interviewer: Describe your music style and genre?
Roger Terrell: I'm a Soulful Rocker with a little of the British slur. I don't have the gift of the polish Musician with perfect pitch or pick up an play like some gifted musician. I have a god-given Skill and patience to play and deliver a beautiful song, a fantastic performance, and delivery a tight sounded to the stage.
I learn soul from James Brown, who was living and forms his Band in my home town, Toccoa Ga. I got the scream ability from Dad, LOL. I have asthma today, keeping my breath, I sing every day.
Interviewer: Tell us a little more about your musical journey so far.
Roger Terrell: It began at home, inspired by my mother who played piano every day. I play by ear, I was born with right ear 80% loss left ear 20% loss. So it's been a struggle, but I learn the rope of having a good band.
In my first Band 13th hour, I was quickly changing the name to Loving Sensation. The Band became Dry Rain, winning the battle of the bands in South Carolina 1970, the year I later joined the military, and formed a weekend band on the post.
The Band soon broke up, and I branch outward to other country towns in Georgia to musicians that had the desire I did but had more talent.
Then I went on to join Bros. Fleet Band that played for 10 glorious yrs. While we were playing in the raging 70's watch in concert on TV passing band members we had many offers on TV but the band was happy with their local Girlfriend and College. But I was dreaming of success so I left the band and formed a Powerhouse Band call Headway that was picked up by agencies, managers, and performing as a House band for Helen Ga, a German tourist town in North ga.
Headway perform for 10 years, and the '90s came, and I form a band with Johnny Brown Call Still Cruzin. I keep it going for 7 years and went on my own.
During the 90's I was also playing solo for weddings and concerts. When the century brought for 2000, I left the Toccoa Stephen county Recreation Department with a Multi-Million Dollar Complex. Begin Teaching BD Kids and Kids with Autism as a behavior Therapist.
10 years ago, I decided I want to record and write songs that I've been doing. Learning to write, record songs and video' I've made somewhere around 50 videos', established a Youtube Channel, record 70′ songs: https://www.youtube.com/user/RogerTerrellable
Interviewer: Tell us about your latest project and the story behind it?
Roger Terrell: For the last 3 years, I've teamed up with Johnny Brown and formed Still Cruzin Duo. Playing 70 – 100 shows a year at the age of 68. This coming June 2020, is a new Supersonic Album recorded and engineered at Killowatt Studio by Steve Phillips. The Album features many exceptional musicians in Southern Rock from North Georgia and New Jersey playing drums, lead guitars, Violin, Fiddle, bass, organ, vocals, poets and song writers.. A few of the songs are Dirty Boy, Stay, Standing in a Fire of Love, and Took me all night long. The Album was written with songs to have a meaning, tell a story that delights all ages with melodies stored from my memories from the most incredible Music of all time. Dirty Boy/Stay: https://youtu.be/ZiP4PB4rnH0, https://youtu.be/c3-vjyyXpjY
The Album features many exceptional musicians in various genre, from North Georgia and New Jersey playing drums, lead guitars, Violin, Fiddle, bass, organ, and vocals. Logan Payne, Al List, Johnny Brown, Kevin Roberts, Ivan Strunin, Ginger Waldon, Summer Smith, Steve Phillips, Kenneth Whitworth, Summer Smith, Mern King, Ron Coffee, Keith Halford, Jamie & Lisa Davis "Deep Creek Entertainment", Teri Young "Flash" and Keith Hallford.
Interviewer: Any message for your fans/readers?
Roger Terrell: Don't give up on your dreams. Keep God in your life. When you have moments that you can seem to get things done and you are running in a circle, ash him to help. Last, I've been single for the last 13 years, haven't retired. I'm looking for a wife to share the best time of my life.
Interviewer: Describe one of your best experiences while playing music.
Roger Terrell: I remember playing with "Bros. Fleet" for a bi-continual celebration 1976 playing at an old plantation in Habersham, Georgia, hippy-like lovers on blankets among the rolling foothill of the blue ridge mountain. Behind his B3 playing Almand Bros. Statebore Blue A Storm hit, and everyone hit the front door of the old plantation where Terrell's band sitting. The lovers on the blankets must have been on blue that
late evening can at one time Dicky Sims, Bass Player, best friends have a wheat cutter fixing to cut his waist-long hair. Jerry Powell, Guitarist, Pull Dicky to safety. Meanwhile, The drummer, Red lord, was picking up drums that scattered throughout the plantation front door.
Late that evening Dicky Sims, Bass Player was held by who seem disoriented and confused friend by his very long hair shouting, I'm going cut it. Jerry Powell, guitarist, Pull Dicky to Safety.
Interviewer: What advice you would give to someone new to the music industry?
Roger Terrell: Surround yourself with good musicians that willing to work as a team, be humble, have fun laugh at yourself, think as if you're under big lights rocking, and don't quit your day job.
For more information, visit:
Still Cruzin Duo
Johnny Brown
706-201-5737 & 706-949-2105
809 Cherry Street
Atomic Wizard
706-949-2105
Media Contact
Company Name: Roger Terrell Music
Contact Person: Roger Terrell
Email: Send Email
Country: United States
Website: www.StillCruzinDuo.Com