Virtual property tours helping real estate industry stay afloat amidst social distancing practices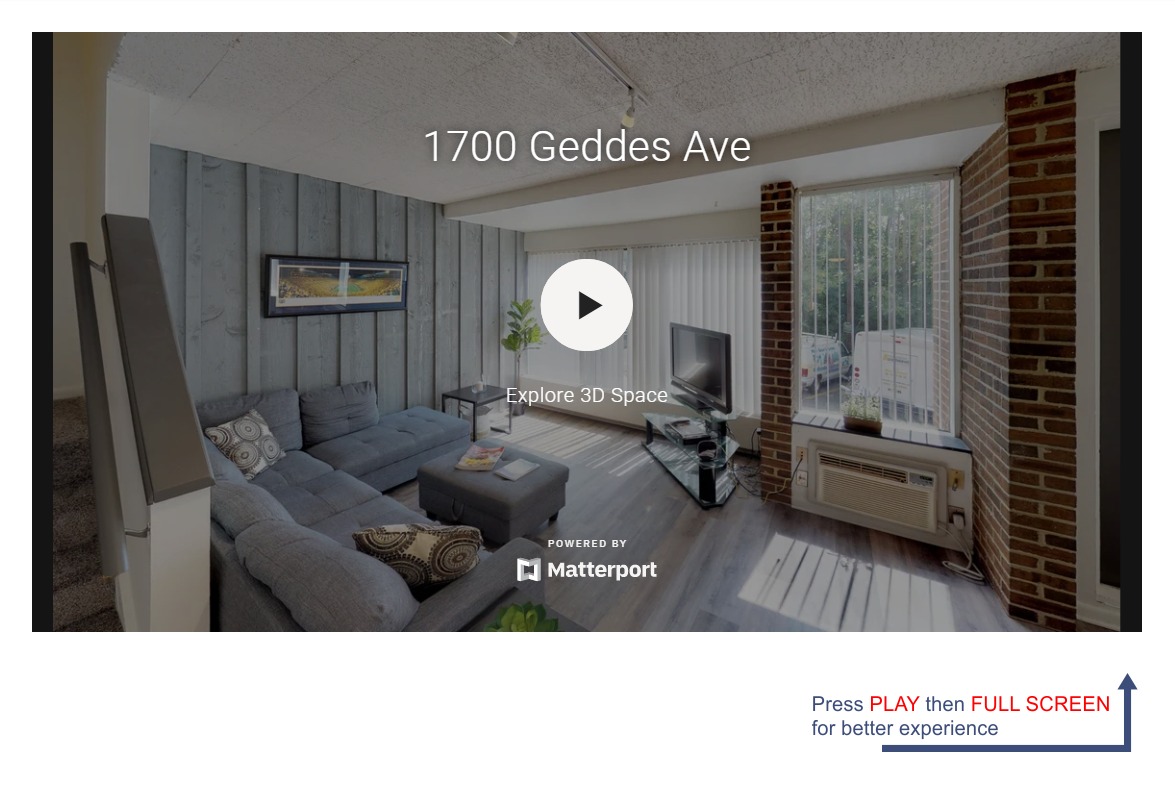 Ann Abhor Apartments is using virtual property viewing to ensure that its customer find their properties of choice at a time when physical viewing is limited by measures that has been put in place to curb the spread of Corona Virus.
Technology, more so, the type that allows virtual connection is coming in handy at a time when world is facing an unprecedented catastrophe. Ann Abhor Apartments has stepped up use of technology, more so virtual tour to ensure continued viewing of available property by customers who are in need.
With COVID – 19 hitting the world hard, life as we know it has almost come to a standstill. The disease which has already been declared a pandemic by World Health Organization (WHO) is spreading fast with United State currently having the highest number of infections. To curb its control governments around the world have instituted measures aimed at controlling movements and gatherings of people. Full or partial lockdowns, containment, cessation of movements, social and physical distancing are some of the terms being used in different parts of the country and the world at large. With these measures, some businesses have almost come to a standstill. Hotel and restaurant, malls, farmers markets, air travel, cinema, sports centers are some of the establishments which are feeling the pinch. Real estate has not been spared either as physical property viewing is now almost impossible due to social and physical distancing. Businesses are using creativity to continue serving their customers while ensuring that they continue practicing social distancing. Ann Arbor Apartments is one such business that is creatively using technology to continue serving its customers at this difficult period. The company is using virtual property viewing to ensure that its customers get to view their houses of choice at the comfort of their houses.
While announcing the availability of live virtual tours, the company representative said people who are interested in properties can view them at the comfort of their houses. "We are making it easy for you, you can view the property of choice anytime of the day while observing the social distancing measures that have been put in place," said the company representative while adding that taking virtual tour also helps customers save on time and money.
Customers who are interested in renting Ann Arbor Apartments are supposed to request for a virtual tour through filling a short form. The company representative urges the person who wants to view the properties virtually to provide as much information as possible in order to ensure that the tour meets their needs. "You can help us get the right place for you by including as much details as possible as far as what you need is concerned," said the company representative while adding that customers should provide at least three tour date options, given that the demand for this service has increased during this period where movements are discouraged.
"One of the leasing agents will get in touch as soon as possible, confirming and scheduling the tour," said the company spokesperson while inviting people who are interested in renting the apartments to use this cost effective means to get a house of their choice.
About Ann Arbor Apartments
Ann Arbor Apartments is a family owned and operated rental Administration Company in Michigan. The company is operated by a team of professionals from CMB Property Management. The company strives to satisfy residents' needs through offering responsive management and treating them with utmost respect.
Media Contact
Company Name: Ann Arbor Apartments
Contact Person: Media Relations
Email: Send Email
Phone: 734.741.9300
City: Ann Arbor
State: MI
Country: United States
Website: https://annarborapartments.net/