Candyneon Offers the Top-Rated Wedding and Proposal Neon Signs on Etsy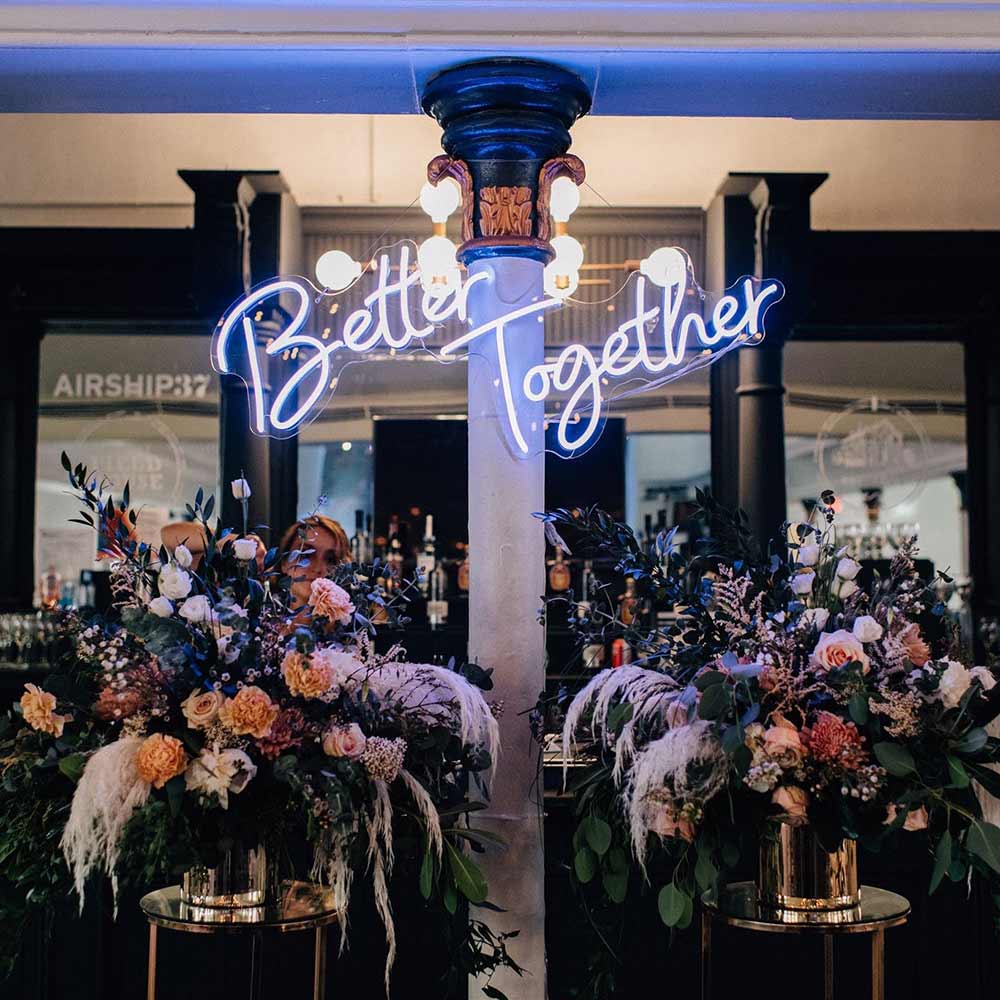 Custom neon signs can add an entire layer of hype and excitement to any location. Be it a bar, restaurant, wedding or office, a well-designed custom neon sign is a great decoration. That said, finding a producer of such expertly designed neon signs is often the tough part. One often has to do a lot of research before they are able to find a maker of these neon LED signs that truly does them justice.
Candyneon is one such company that has managed to become the go-to option for custom LED neon signs for a lot of people. The company provides customers with LED signs for their homes, offices, weddings, studios, parties, bars and more. Their signs are quite unique and able to fit the needs and requirements of a large list of clients. The team behind the company work with each client to find the specific design that they want.
Customers can also upload their logo or image that they want the design to be based on. This allows Candyneon to get a very good idea of what the final product should look like – and they are able to provide it to the best of their abilities. Their Etsy store is another great place to get in contact with them. With over a hundred confirmed sales and a 5-star rating, the online custom neon sign designer has become one of Etsy's best sellers.
Alongside a cost-effective price, Candyneon even offers free shipping and a one-year warranty, making it the best option for anyone that wants a reliable set of custom neon signs that are also a great bang for the buck. From among the various designs, they have available, their wedding neon signs, as well as their proposal neon LED lights have been a huge hit among their fans.
About Candyneon
Candyneon makes gorgeous neon led signs for home, wedding, party, bar, studio, office, restaurant and outdoor events. Candyneon aims to provide the most considerate service for each customer. When their neon sign becomes a perfect addition to a customer's space, they feel the same pleasure as the customer does.
In addition to their online website, they also take orders through their Etsy store. With over a hundred confirmed orders and many five-star ratings, they are among the best sellers for neon LED lights on the platform. For more information: https://candyneon.com/products/wedding-neon-signs
Media Contact
Company Name: Candyneon
Contact Person: Helena
Email: Send Email
Country: United States
Website: https://candyneon.com/