Author's Tranquility Press Endorses John Hunter Parker's "The Colored Boys"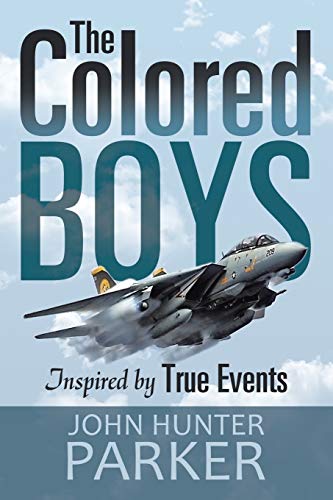 Author's Tranquility Press proudly endorses and presents one of the most exciting books in the war/military genre to be released in years. The Colored Boys by retired Navy Lieutenant Commander John Hunter Parker is a suspenseful, edge of your seat thriller that you will have trouble putting down. He deftly shows you the life in the United States Navy and exposes you to the good, the bad, and the ugly of life as a black Naval Officer. He adeptly shows you through the eyes of two young black men who against all odds dare to aspire to not only belong, but to survive and eventually excel in the dynamic and unforgiving world of tactical naval aviation, one of the most dangerous and yet most exciting vocations in the world. LCDR Parker puts you in the cockpit of a modern jet fighter and you experience the adrenaline rush of speed, the gut wrenching panic of combat and the unbelievable exhalation of defeating an enemy fighter intent of killing you. Pick up your copy of The Colored Boys and you will have difficulty in putting it down.
"This is the story of aviators who fly F-14 Tomcats, amazing, complex, and phenomenal machines possessing technology that was light-years ahead of their time. Two black men from very different backgrounds believe that they can break into the demanding world of naval tactical aviation and learn to fly, operate, and master these machines and the technology they possess. While young and naive, these men are also amazingly confident, determined, and driven type-A personalities who take on the challenges that their chosen profession and dynamic careers demand." – John Hunter Parker.
The Colored Boys is currently available on Amazon in different formats for lovers of action, drama, and even humor.
For more information about The Colored Boys and the plethora of books promoted and published by Author's Tranquility Press, visit – www.authorstranquilitypress.com.
The Author
John Hunter Parker is a retired Naval Officer who has spent over two decades in the Navy, visiting over 50 countries, sailing every ocean and sea in the world, serving in combat in two wars as he served on five ships, three squadrons and a submarine. This is his second book about the United States Navy and he used his experiences, expertise, and what he saw, experienced and lived to make his novels as realistic as possible. We hope you enjoy "The Colored Boys."
About Author's Tranquility Press
Author's Tranquility Press is one of the leading publicity agencies that specialize in helping writers across genres to reach a wider audience. The firm leverages the latest technologies as well as the expertise and diverse experience of the team to deliver quality, relatable content to as many people as possible, irrespective of their location across the globe.
Media Contact
Company Name: Author's Tranquility Press
Contact Person: Patricia Adams, Marketing Supervisor
Email: Send Email
Phone: (866) 411-8655
Address:2706 Station Club Drive SW
City: Marietta
State: Georgia, 30060
Country: United States
Website: www.authorstranquilitypress.com