One of the biggest media sport company in the world High level media sports
High Level Sport Media is a basketball media and exposure outlet reporting news covering high school, college, NBA, and overseas basketball. With over 100K followers on Instagram and having a large following across all of their social media platforms, this is the 3rd year High Level has been able to deliver on gaining exposure for athletes and connect them to scouts, coaches, and agents in order to further their careers in the basketball world.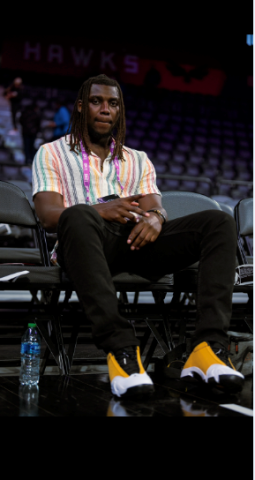 In addition to providing coverage to over 100 tournaments a year, High Level also provides media coverage for all breaking news related to basketball in the NBA, college, and high school areas of the sport. Steven Adeyemi, 23 years old, is the founder and CEO of High Level and is a basketball player himself.
He aims to continue bringing the vision of his company to life and wants to host his own basketball exposure camp in his hometown of Las Vegas, Nevada.
He is currently seeking out partnerships and investors to assist in making his vision a reality and continuing to build out the future generations of basketball forever more.
Instagram: https://www.instagram.com/___highlevel/
Twitter: https://twitter.com/___highlevel?s=21&t=eGydiy9v4QT_YkZNdMXxuA
Youtube: https://www.youtube.com/@Highlevelmediasports
Media Contact
Company Name: High Level Sport Media
Contact Person: Steven Adeyemi
Email: Send Email
Country: United States
Website: https://www.highlevelmediasports.com/