Digital NFT Artist Overcomes Adversity to Become a Top TikTok Live Creator and Influencer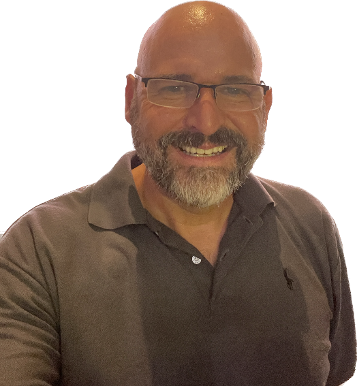 Pattaya, Thailand – Rick Brown, a digital artist and travel influencer, has achieved unprecedented success on TikTok Live, becoming the number one artist in the world on the live platform. Despite facing challenges in his past, including bullying and a near-fatal bicycle accident, he has persevered to become a celebrated digital artist, social media influencer and published author.
At the age of 15, Rick was the victim of bullying in high school, which led to his brakes being sabotaged and a devastating bicycle accident. Miraculously, he survived paralysis, but was left with lasting effects of PTSD. Despite these challenges, he discovered his passion for digital art and went on to have his first piece published in Mad Magazine in 1985.
Fast forward to today, Savvy Rick Brown, as he is known online, is signed to TikTok's internal talent agency and has achieved unparalleled success on TikTok Live, making the daily top 100 ranks consistently in Thailand. His unique style of creating NFT art from the places he visits as a travel expert and author has captivated millions of fans across the globe. Tiktok's talent agency first discovered Savvy Rick Brown when he first started on TikTok speed painting people Live on the platform in five minutes.
In addition to his artistic talent, Rick Brown is also a published author. His book, "Kiss My Baggage Fees! How to be a Savvy Travel Hacker," teaches readers how to live an amazing life and truly enjoy travel while saving time & money. Savvy Rick Brown has become a trusted source of information for anyone looking to experience the world to the fullest.
When asked about his success, Mr. Brown said, "I never let my past define me. Instead, I used my experiences as a catalyst to fuel my creativity and pursue my passions. I am grateful for every challenge I have faced, as it has led me to where I am today."
Mr. Brown's unique journey and undeniable talent makes him a force to be reckoned with in the digital NFT art world. His inspiring story serves as a reminder that anything is possible with perseverance, passion, and a willingness to overcome adversity.
Media Contact
Company Name: Thomson Public Relations
Contact Person: Joan Thomson
Email: Send Email
Phone: +1 (236) 886-8720
Country: Thailand
Website: https://linktr.ee/savvyrickbrown