Bay Gardens Resorts Launches "Weeks of Wellness" Program for International Wellness Month in September
Bay Gardens Resorts Saint Lucia is excited to announce the new Weeks of Wellness program, designed to help guests embrace wellness during their stay in September, International Wellness Month. Bay Gardens Resorts is a collection of (4) four boutique hotels in Saint Lucia that are renowned for their incredible service, stunning locations, and unparalleled facilities. The Weeks of Wellness will be hosted by the Bay Gardens Beach Resort and the Bay Gardens Hotel both in Rodney Bay.
The Weeks of Wellness program starts at $285 all-inclusive per room and allows guests to enjoy a variety of wellness activities. The WOW package includes.
All meals

Alcoholic and non-alcoholic beverages

Chef's cooking class

Yoga sessions

Session by Nutritionist

Stay 3 nights and receive 1 spa treatment per person.

Stay 7 nights and receive 2 spa treatments per person.

Unlimited use of the water park.

The program also includes access to the gym and Splash Island water park, the only open water park on the island with an inflatable style obstacle course that guarantees a workout.
In addition to the above, the program also includes a range of wellness treatments designed to soothe the body and calm the mind. These treatments are inspired by the natural beauty of Saint Lucia and use ingredients that are sourced locally, including coconut oil and cacao. Guests can indulge in treatments such as massages, facials, body wraps, and aromatherapy sessions, all of which are designed to help them relax and unwind.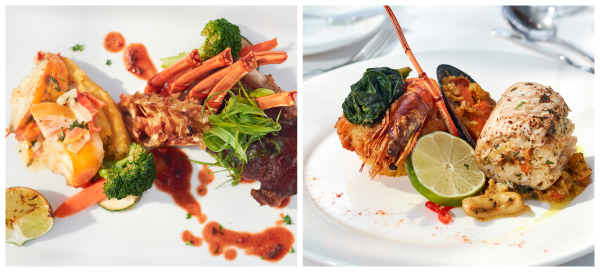 But the Weeks of Wellness program isn't just limited to the physical and mental wellbeing of guests. As part of the program, guests also can discover the culture of Saint Lucia through a range of activities, says Sanovnik Destang, Executive Director of the Bay Gardens group. This includes learning to cook local dishes, experiencing the rhythms of traditional music and dance, and discovering the complexities of the island's history through various optional tours optional tours and excursions.
The Weeks of Wellness program is an excellent opportunity for guests to experience the absolute best of what the island has to offer. By allowing guests to immerse themselves in the natural beauty, local culture, and wellness experiences, Bay Gardens Resorts has created an utterly unique experience that is tailored to the needs of all guests.
The Weeks of Wellness program at Bay Gardens Resorts in Saint Lucia is the perfect opportunity for wellness enthusiasts and travelers to enjoy an immersive wellness experience in a stunning tropical setting. Guests can purchase the program through their favorite travel agent or visit Reservation URL: https://reservations.travelclick.com/103021?groupID=3821604
www.baygardensresorts.com for more information.
Media Contact
Company Name: Bay Gardens Resorts
Contact Person: Kelly Fontenelle
Email: Send Email
Country: Saint Lucia
Website: https://www.baygardensresorts.com/