A Book Written to Provide an Opportunity to Alleviate the Deep Pains So Many Suffer From. Curious?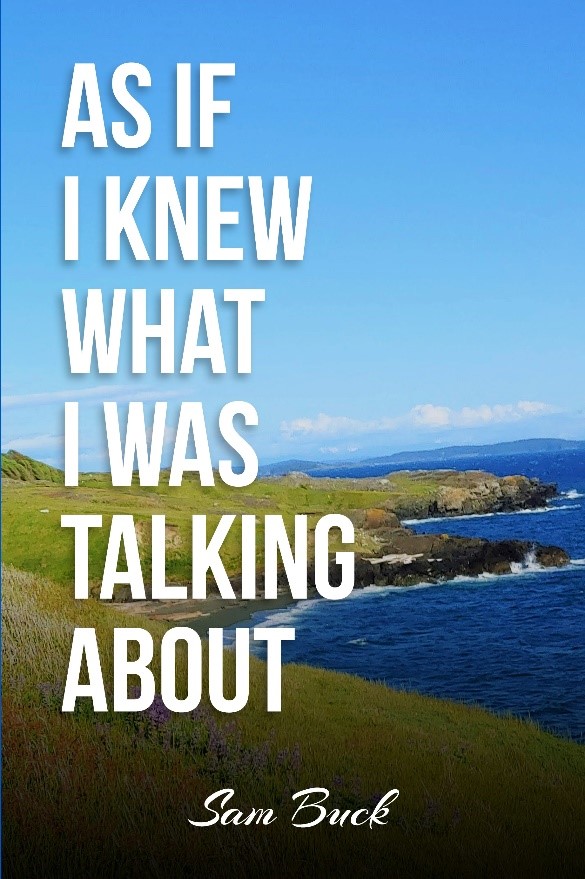 Friday Harbor, WA – The inspirational author Sam Buck has launched on Amazon a new book, As if I Knew What I Was Talking About. Written for those for whom life's unfolding has created a need for a deeper level of truth. Sam sees his role more as one who leads one towards the exceptional non-dogmatic resources he encountered for one to form their own conclusions. His goal is to stimulate one's thirst for knowledge while trusting that one's own truth meter will always guide them.
As if I Knew What I Was Talking About promotes a positive perspective with its kind yet straightforward words and subtle spiritualistic references that aim for the soul. The book promises to influence the readers and provide them with helpful insights. Sam Buck's success lies in keeping his audience engaged with the mind-blowing philosophical viewpoints he discovered and explored on his hunt for the truth.
According to Sam Buck, miracles happen every day, but to seek them out and actually be grateful for them is what provides a sense of purpose to life. The book bestows upon its readers a fresh perception and makes them ponder the new possibilities of viewing life.
One of the most emphatic quotes of the book states,"The source of our being compels us to recognize that every experience leads towards a greater consciousness for us and for all who witness our behavior at any given moment."
Sam Buck was raised on San Juan Island in NW Washington in a Christian family. His fascination for the truth has had him searching for it ever since he was a teenager. He set out on a different path than that predetermined by religion and their preachers and sought out his own truth, separating reality from myth as it unraveled before him. Finally, through reading books like Jonathan Livingston Seagull, he found a source affirming his sense of life. He wishes to spread his acquired wisdom and knowledge to the world through his books.
As If I Knew What I Was Talking About is available now on Amazon in eBook and print formats.
Media Contact
Company Name: Planet Grateful
Contact Person: Sam Buck
Email: Send Email
Phone: 360 317 6277
City: Friday Harbor
State: WA, 98250
Country: United States
Website: www.planetgrateful.com