Hamiczech: From Childhood Adventures to Travel Blogging – A Journey of Exploration and Inspiration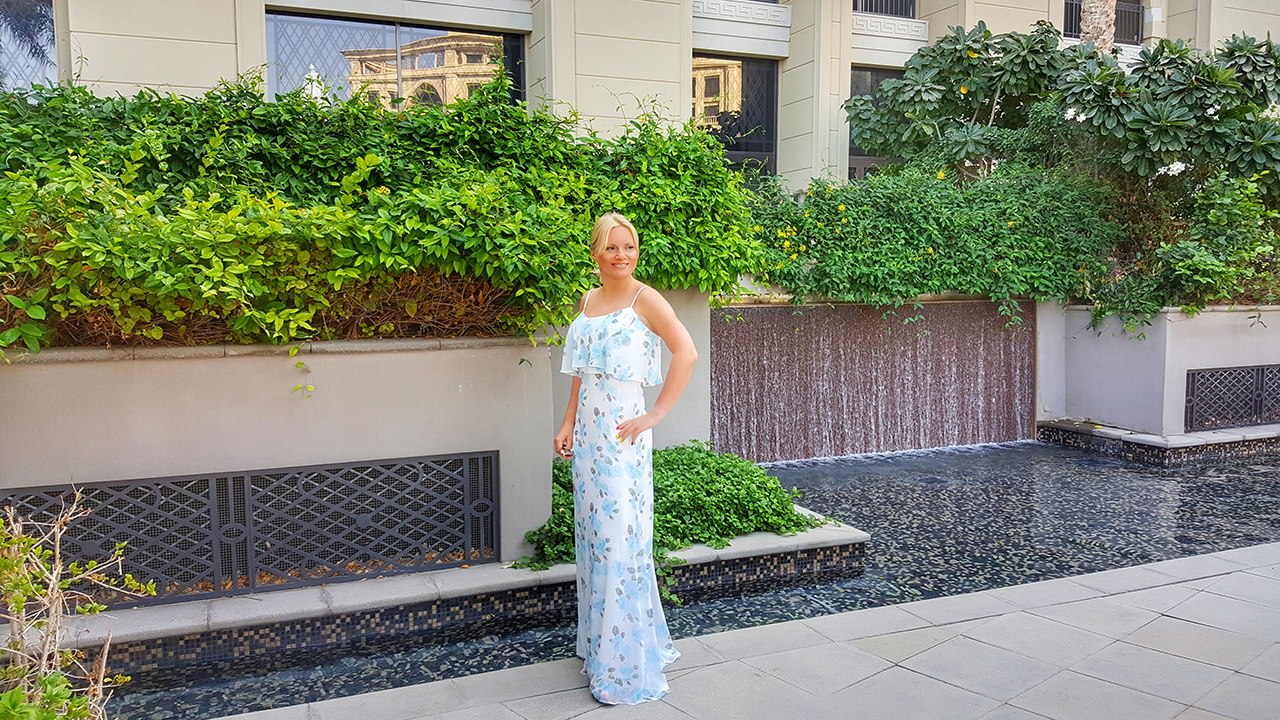 I am Hamiczech – a travel blogger and a travel influencer from the Czech Republic. My nickname is an abbreviation of my real name and my country.
I have loved traveling ever since I was a child when my parents took me many times to former Yugoslavia, on the territory of today's Croatia. We slept in camps, we didn't have money for hotels. But we didn't care, we were happy that we were finally at the sea.
That's probably why Croatia is still one of my favorite countries; I visit it often. Whenever I smell the scent of pines and figs, I remember my childhood.
Before 1989, it was very difficult for us to travel. There were only 5 travel agencies in the former Czechoslovakia. Most Czechoslovaks stayed on vacation in their own country, going abroad was a very complicated process. If someone managed to travel, the goal was a holiday in the countries of the socialist bloc (East Germany, Hungary, Romania, Bulgaria). An invitation letter was needed to the Soviet Union or Poland. Yugoslavia (Socialist Federal Republic of Yugoslavia was formed by today's states Montenegro, Bosnia and Herzegovina, Croatia, Macedonia, Serbia, and Slovenia) was forbidden to the majority of citizens of Czechoslovakia at that time, as it began to be too close to the west and thus became a dangerous destination.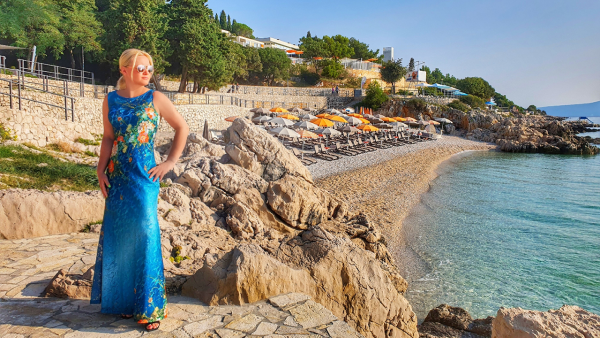 After the Velvet Revolution in 1989, our borders to neighboring countries opened. We traveled a lot, but we mostly didn't have money for hotels and restaurants; it was very expensive for us. Czechs were known as a nation of pate makers (canned food).
And now? We are a nation of travelers. We stay in hotels, we enjoy fine dining. What a big jump! But it took a while.
Back to my own memories. I have been skiing since I was two years old. And I love it till today; I just changed ski for snowboard when I was a teenager. I didn't see the Alps for the first time until 2001, and I thought I was in paradise. Long groomed ski slopes, chairlifts and cable cars, no queues, mostly beautiful weather… I could only dream of that here at the time. Then we went to the Alps every year, and I stopped enjoying skiing in the Czech Republic; we don't have such high mountains, nor such snow conditions as Austria or Italy, which totally spoiled me. Today, the slopes in the Czech Republic have been groomed, a lot is invested in ski areas, but the queues mostly remained.
Later, when I studied at the university, my friends and I had the opportunity to visit the USA, specifically Florida, for work and travel. It was just summer when Hurricane Katrina hit the US, so it must have been 2005. It's not nice when the TV starts blaring and the title is running: watch out, a hurricane is coming! And you have no idea what to do. The palm trees were bending to the ground, it was raining terribly, and in those "paper" houses of theirs, you pray that it will last. Mothers called us to see if we were alive; they were dying of fear. We were lucky that the place where we stayed was only marginally affected.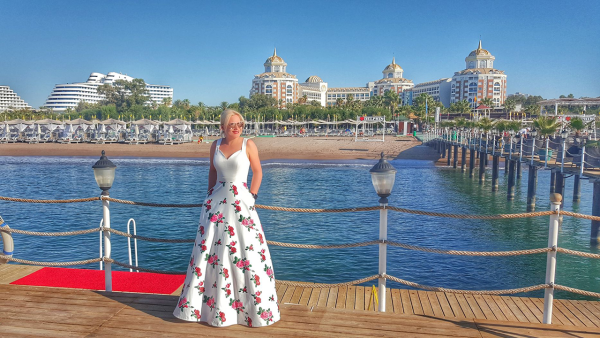 We worked as maids in a hotel at that time. You probably don't realize how hard it is until you try, and what a mess people are capable of making in a luxury hotel room (for example, someone decided to make a beach in a marble bathroom and sprinkled sand all over the shower). Since then, I always leave a tip for the maids and try to keep the room as tidy as possible.
Because traveling is my great hobby, I decided to create a travel account on Instagram and share my travel experiences and recommendations. And people started following me. In this way, I would like to thank all my fans that even though I'm not famous, they follow me in such large numbers. I'm happy when someone appreciates my work.
Since Instagram is mainly for sharing photos, I also started writing a blog, www.hamiczech.tips, in Czech and English so that if someone is interested in the topic, they can read more information. I mostly write detailed reviews about hotels I've visited and I am involved in the promotion of hotels. So, if you work as a PR in this industry and you like my work, don't hesitate to contact me.
But I also write about the visited places in every detail. Since I have my own business, I can't dedicate myself to blogging as much as I'd like; it's very time-consuming. However, I try to write 1-2 articles a month. Hopefully, these articles will help someone in deciding whether to go or not.
Thank you very much for reading, my dear travel fans, and Happy Travels!
Contacts:
Instagram: @hamiczech
Facebook: @hamiczech.tips
Blog: www.hamiczech.tips
Media Contact
Company Name: Hamiczech
Email: Send Email
Country: Czech Republic
Website: www.hamiczech.tips