Devart.com Launches New ODBC Driver for MySQL and MariaDB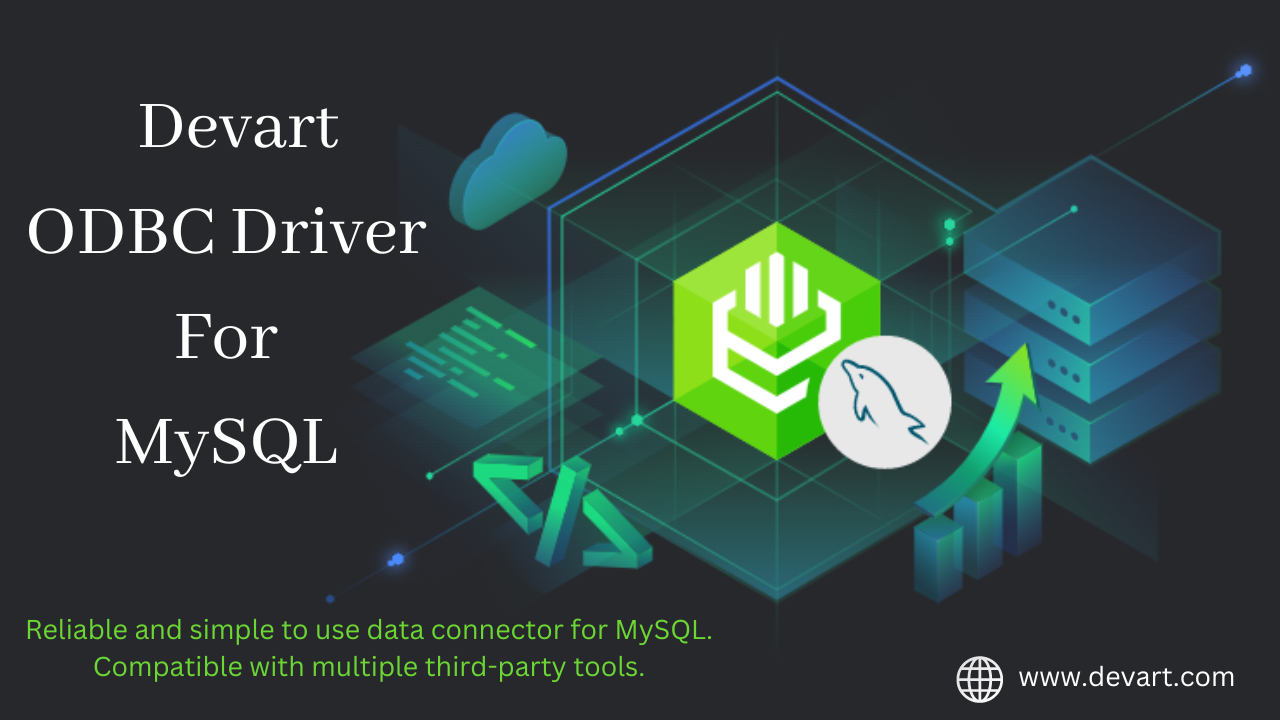 May 2, 2023 – Devart.com, a leading provider of database connectivity solutions, is proud to announce the launch of their latest product, the Devart ODBC Driver for MySQL and MariaDB. This new product provides reliable and easy-to-use connectivity to these popular databases, while also offering enterprise-level features for enhanced performance and security.
The Devart ODBC Driver for MySQL is compatible with a variety of third-party tools, making it a versatile solution for businesses of all sizes. The driver supports standard ODBC API functions and data types, and enables straightforward and secure access to live MySQL data from anywhere, on both 32-bit and 64-bit Windows, macOS, and Linux.
"Our team at Devart is excited to offer this new product to our customers," said Oleg, CEO of Devart.com. "We recognize the importance of seamless data connectivity for our customers' businesses, and the Devart ODBC Driver for MySQL and MariaDB provides a reliable and high-performance connectivity solution for accessing these popular databases."
The Devart ODBC Driver for MySQL offers several key features that set it apart from database vendor drivers. For one, it is fully compliant with ODBC API and data types, ensuring consistency and reliability across all applications. It is also compatible with the latest server versions, ensuring businesses are always up-to-date with the latest technologies.
The driver also boasts SSL-protected communication without third-party libraries. This means that businesses can enjoy the benefits of secure data transmission without the hassle of additional software installations.
Additionally, their data connector enables various ODBC-aware applications to establish a direct connection to MySQL via TCP/IP, eliminating the need for MySQL client software and increasing the speed of data transmission. This direct connection increases the speed of data transmission between an external application and MySQL for real-time analytics. It also streamlines the deployment process since there is no need to distribute any additional client-side software with the ODBC driver for MySQL.
The Devart ODBC Driver for MySQL and MariaDB is available for download on their official website. Anyone can find a wealth of information on this product and other database connectivity solutions from Devart.com. Their technical support team is also available to assist customers with any inquiries or technical issues they may have.
"We pride ourselves on delivering exceptional customer service and support. Our customers can trust us to find the best database connectivity solutions on the market." – Oleg added.
About Devart
Devart.com is a leading provider of database connectivity solutions for a variety of platforms and technologies. Their products are designed to make it easy for businesses to connect to, manage, and analyze their data, providing enhanced performance and security for critical business applications.
Founded in 1997, With over 20 years of experience, Devart.com has been a trusted provider of database connectivity solutions. Their products are designed to cater to a wide range of needs, from small businesses to large enterprises. Devart.com's solutions provide a seamless experience for users, making it easy for them to connect to and manage their data.
In a word, Devart stands out as the ideal choice for businesses seeking high-performance, reliable, and secure database connectivity solutions. Visit their official website at www.devart.com to learn more.
Media Contact
Company Name: Devart
Contact Person: Oleg
Email: Send Email
Country: United States
Website: https://www.devart.com/odbc/mysql/