Houston's Most Famous Educator, Dr. Tyra Hodge, Unveils Riveting Life Story in New Documentary
Dr. Tyra Hodge's inspiring life journey unveiled in gripping documentary on Tubi and Reveel, Amazon Prime Video next. #Education #Resilience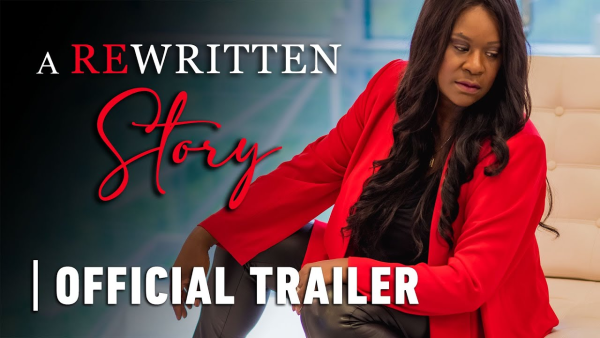 Tubi and Reveel have taken the lead in releasing an extraordinary documentary that chronicles the remarkable journey of Dr. Tyra Hodge, Houston's most famous educator. Based on her recently published book, "A Rewritten Story," the spell-binding documentary has gripped audiences since its release on Tubi and Reveel, with Amazon Prime Video set to follow suit.
Dr. Tyra Hodge's book has enjoyed a prominent place on Amazon's best-selling list since its launch in July, captivating readers with the compelling narrative of her life. The documentary sheds light on Dr. Hodge's early struggles, which led her to navigate the challenges of life on the streets, ultimately culminating in her earning a doctorate. The story is not just one of personal triumph but also a testament to the power of resilience and determination.
As an authority in the field of education, Dr. Tyra Hodge specializes in working with students facing emotional disturbance, their parents, and teachers. Her unique insights and transformative approach have positioned her as a beacon of inspiration in the education community.
In the wake of the documentary's success, Dr. Hodge is gearing up to launch a series of professional development initiatives focused on social-emotional learning. Educators will have the opportunity to glean from her wealth of experience as she imparts evidence-based strategies, aiming to make a positive impact on both students and those who guide them.
The official trailer for the documentary provides a glimpse into the emotional rollercoaster of Dr. Tyra Hodge's life and can be viewed here.
Screenwriters are already in a frenzy, vying for the opportunity to adapt Dr. Hodge's captivating story into either a feature-length movie or a compelling limited series. The potential adaptation is expected to further amplify the inspirational message of resilience, determination, and the transformative power of education.
For media inquiries, interviews, or further information, please visit their website.
About Dr. Tyra Hodge
Dr. Tyra Hodge, based in Houston, Texas, is an acclaimed educator and author whose life story has captivated audiences worldwide. From overcoming personal challenges to earning a doctorate and becoming an authority in education, Dr. Hodge continues to inspire with her passion for social-emotional learning and evidence-based teaching strategies.
About Hodge Publishing
Hodge Publishing is committed to sharing stories of inspiration, resilience, and transformation. Driven by a passion for education and personal development, Hodge Publishing aims to make a positive impact on individuals and communities through powerful narratives.
Media Contact
Company Name: Hodge Publishing
Contact Person: Dr. Tyra Hodge
Email: Send Email
Phone: +1 832-292-5864
Country: United States
Website: https://tyrahodge.com/