Ashley Paul and Ritchie Neville Unveil Electrifying Collaboration: "Bingo Baby"
In an exclusive collaboration that is set to take the music world by storm, renowned singer-songwriter Ashley Paul teams up with Ritchie Neville, famed member of the UK boy band "Five," and acclaimed producer Liam Keegan, to release the electrifying single "Bingo Baby." This exciting new track emerges from a unique blend of creativity and spontaneity, capturing the essence of a memorable encounter in Liverpool.
The Genesis of "Bingo Baby"
The collaboration was serendipitous, originating from a casual conversation over lunch, discussing a popular event series, Bongo's Bingo. Ashley Paul recalls, "I blurted out 'Bingo Baby' during lunch, and it just clicked. That moment sparked the whole idea." This chance meeting, facilitated by Jason Dauman of Dauman Music, marked the first time these artists came together, creating a synergy that's palpable in their work.
Studio Synergy and Creative Chemistry
The chemistry in the studio was nothing short of magical. "We went from a meal straight to the studio, and the track practically wrote itself," shares Ritchie Neville. Both artists praise the effortless workflow and the vibrant energy that fueled their creativity. Ashley Paul describes the studio atmosphere as "playful yet professional," highlighting the mutual respect and admiration among the artists. Ashley also worked with famed vocal producer Jackie's boy in the studio on the bingo baby track , An R n B producer who has won a Grammy and produced a track w Madonna n lil Wayne .Jackie's boy commented " working with Ashley Paul was amazing . Her vocal ability is refreshing and outstanding to witness ."
Musical Alchemy and Future Collaborations
Ashley's dynamic vocal energy and creative story telling ,complemented by Ritchie's songwriting prowess and Liam's production skills, resulted in a track that's not only fun and a bit naughty but also a testament to their collective artistry. Looking ahead, they are excited about future collaborations, with plans for another studio session in early 2024.
About the Artists
Ritchie Neville: A member of the iconic band "Five," Neville has sold over 20 million records worldwide, boasting four number one albums and multiple awards. He's currently involved in a project, "The 998," set to release their second single "Redline."

Ashley Paul: Known for her soulful lyrics and infectious melodies, Paul is a celebrated figure in the Dance music , EDM space ,having just had 4 top ten hits in the Uk in just under two years ( come n get me , feel your fire , yo no se and love light me up ) She's gearing up for the LeeStock Festival and a series of performances in the UK summer of 2024.as well as a new collaboration with the infamous luv foundation,. In addition to a track w Melissa Manchester ( whisper surrender ) and free style artist corina ,( (shine )n ( ribbons ) w Damon Sharpe . All due out in 2024
"Bingo Baby" – A New Anthem for the Young and Young at Heart
"Bingo Baby" stands out as a playful, sexy track that encapsulates a spontaneous burst of creativity. It's a song that invites listeners to let loose and enjoy the moment. With its upcoming release on [date], available on all major streaming platforms,
"Bingo Baby" is set to become a staple in playlists across the globe.
For More Information:
To stay updated on Ashley Paul and Ritchie Neville's musical journey and "Bingo Baby," follow Ashley on Instagram [@official_ashley_paul]. And ashpaulmusic.com ,Stay tuned for the special MTV feature and the fresh animation video accompanying the single.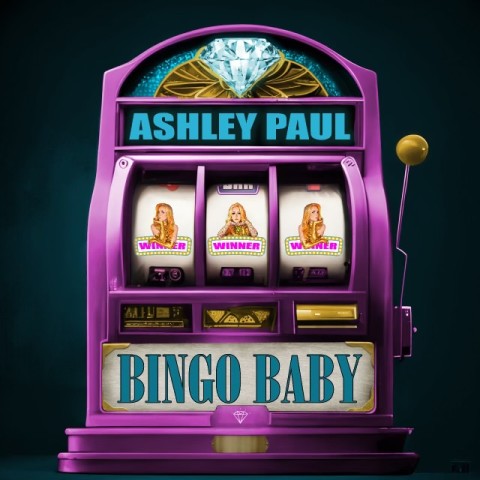 Media Contact
Company Name: ICT
Contact Person: Nolan Bellamy
Email: Send Email
Phone: 323 513-4804
Country: United States
Website: www.iconnectyou.today