Empowering Innovation: A Deep Dive into 0xFactory – Smart Contracts, Tokens, Airdrops, and Presales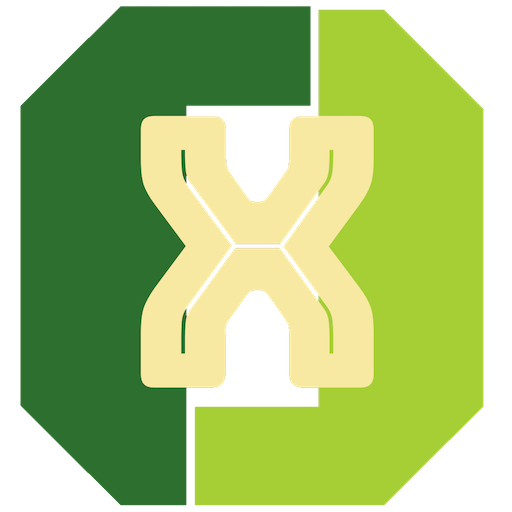 In the dynamic world of blockchain and cryptocurrency, innovation knows no bounds. While the concept of decentralized finance (DeFi) and blockchain technology continues to gain prominence, one platform, in particular, is making a significant impact by offering a wide range of powerful tools for both developers and entrepreneurs. Welcome to "0xFactory," the all-in-one solution for smart contract creation, token issuance, airdrops, and presale platforms.
The Birth of 0xFactory
At the core of 0xFactory's mission is to simplify and streamline the often complex processes involved in creating and launching blockchain projects. Founded by a team of blockchain enthusiasts and developers, 0xFactory was born out of the desire to provide a user-friendly platform for both beginners and experienced professionals looking to harness the potential of blockchain technology.
Smart Contract Creation
Smart contracts are the backbone of the blockchain ecosystem, automating agreements, enabling trustless transactions, and ensuring the integrity of digital assets. With 0xFactory, you can easily create and deploy smart contracts tailored to your specific needs. Whether you're building a decentralized application (DApp) or launching a new token, 0xFactory's intuitive interface and comprehensive documentation make the process straightforward.
Token Issuance
Tokens are the lifeblood of many blockchain projects. With 0xFactory, you can effortlessly create your own custom tokens. Tailor token parameters such as supply, name, symbol, and decimal precision, and launch them on the blockchain of your choice. Whether you're interested in creating utility tokens, security tokens, or governance tokens, 0xFactory has you covered.
Airdrop Management
Airdrops are a powerful marketing tool in the blockchain space. Distributing tokens to potential users or project supporters can generate widespread interest and engagement. 0xFactory simplifies the airdrop process, allowing you to efficiently manage token distribution to a specified audience with ease.
Presale Platforms
Raising funds for your project is a crucial step in its success. 0xFactory understands this and offers a feature-rich presale platform that allows you to launch and manage your fundraising campaign. Customize your presale parameters, set token price tiers, and automate the distribution of tokens to participants.
User-Friendly and Secure
What sets 0xFactory apart is its commitment to user-friendliness and security. The platform is designed to be accessible to individuals with varying levels of technical expertise. You don't need to be a blockchain expert to navigate and utilize its powerful features.
In addition to user-friendliness, security is a top priority. 0xFactory employs state-of-the-art security measures to safeguard your data and assets, providing peace of mind for both novice and experienced users.
Support and Community
Behind 0xFactory is a passionate and dedicated team that understands the importance of customer support. They provide ongoing assistance and a knowledge base to help you make the most of the platform.
Moreover, the 0xFactory community is thriving, and users frequently share their experiences, best practices, and insights, making it an excellent resource for those venturing into blockchain technology.
Conclusion
0xFactory is not just a platform; it's a game-changer in the world of blockchain technology. Whether you're an aspiring entrepreneur looking to launch a new project or a seasoned developer seeking to streamline your workflow, 0xFactory is the one-stop solution for all your smart contract, token, airdrop, and presale platform needs. By providing a user-friendly experience, robust features, and a strong community, 0xFactory is poised to shape the future of blockchain innovation.
Media Contact
Company Name: 0xFactory
Email: Send Email
Phone: +201002805287
Country: United Arab Emirates
Website: https://0xfactory.com