Turning the Page on Lipedema: Dr. David Amron's Debut Book Reaches Amazon Best Seller List
Dr. David Amron's new book, "Liposculpture and Lipedema Surgery: A Guide for the Patient and Pearls for the Surgeon," debuted on the Amazon Best Seller List. The book provides an in-depth look at Lipedema and his breakthrough treatment methods.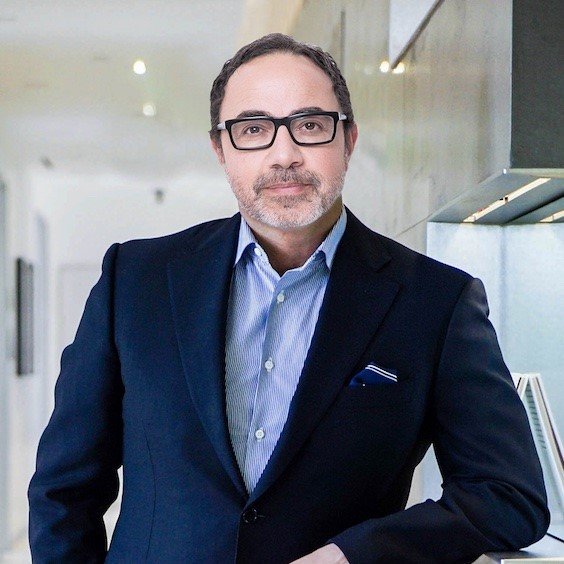 Dr. David Amron, board-certified dermatologic surgeon and renowned Lipedema specialist, reached the Amazon Best Seller List with his new book, Liposculpture and Lipedema Surgery: A Guide for the Patient and Pearls for the Surgeon. Amazon listed the book at Number 1 among all Plastic Surgery Books as well as in several other Medical Book and Kindle eBook categories. The release was quickly followed by the book selling out, reflecting its reception and the public's engagement with the subject of Lipedema.
"Dr. Amron's book is a comprehensive guide that equips patients with the tools and knowledge needed to make an informed choice when considering treatment options and their surgeon," commented Dr. Emily Iker, Director of the Lymphedema Center in Santa Monica, CA. "It is a must-read for every Lipedema patient debating liposuction surgery, liposculpture, or nonsurgical body contouring."
The book takes readers behind the scenes of the under-discussed world of liposculpture and the complex disease, Lipedema. By sharing expert knowledge and time-tested techniques for both liposuction and the disease, Dr. Amron aims to draw back the curtain to educate and empower both patients and fellow surgeons.
This illuminating guide offers deep insight into the craft and science behind liposculpture, a technically advanced method of liposuction. Uniting the principles of design, engineering, and artistry, liposculpture goes beyond traditional liposuction to achieve superior body contouring results. Particularly beneficial is its effectiveness for those suffering from Lipedema, a rare and stubborn fat disorder that is immune to diet and exercise.
A pioneer in the field of Lipedema surgery in the United States, Dr. Amron brings over 25 years of experience in treating this rare disease. With his exclusive techniques, he has performed over 12,000 successful surgeries, earning him significant recognition for delivering safer outcomes and unlocking life-changing improvements for those suffering from the emotional and physical pain of Lipedema.
The book provides an in-depth look at Lipedema and his breakthrough treatment methods used to attain natural contours and sculpted results. Among these advanced methods are the "Balance and Proportion" philosophy and the protocol of working in the anatomical "Safe Plane" for precise, artful results. Dr. Amron's commitment lies with patients who have faced years of frustrating misdiagnoses, aiming to provide them with hope and a clear path forward.
"I wrote this book with the goal of creating a reliable, sharable, and understandable resource that provides transparency and clarity for patients seeking help, and surgeons wishing to refine their methods," said Dr. Amron.
For patients, particularly the estimated 1 in 9 women affected by Lipedema, the book is a reliable guide for navigating the nuances of liposuction. It provides clear guidance on aspects such as choosing a qualified surgeon, setting clear expectations, addressing skin elasticity concerns, while also covering essential pre- and post-procedure information.
Fellow surgeons will also gain insider knowledge throughout the book on Amron's techniques for respecting the layers of tissue, strategic incision placement, and tools like Power-Assisted Liposuction (PAL) and VASER Lipo for releasing fibrosis — helping surgeons take their skills to the next level.
"Dr. Amron not only is relevant today…he leads the direction of the field," said Dr. Robert Rey, popularly known as "Dr. 90210."
Easy to understand and complete with photos and diagrams, the book provides the tools for patients and surgeons to make fully informed decisions about treatment for optimal safety and results when considering these life-changing liposuction procedures and related treatments.
The softcover edition of Liposculpture and Lipedema Surgery: A Guide for the Patient and Pearls for the Surgeon is currently sold out on Amazon but is available for purchase at https://store.bookbaby.com/book/liposculpture-and-lipedema-surgery. The Kindle eBook edition can be found at https://www.Amazon.com/dp/B0CLDBQG3B.
Dr. David Amron is a board-certified dermatologic surgeon specializing in liposuction, Lipedema treatment, and body contouring procedures. He is the founder and medical director of The Roxbury Institute, with locations in Los Angeles, California, and Salt Lake City, Utah. Through its Advanced Lipedema Treatment (ALT) program—founded on Dr. Amron's extensive experience and research—The Roxbury Institute is globally recognized as a leader in Lipedema treatment and care. For more information about Dr. Amron, The Roxbury Institute, or Advanced Lipedema Treatment, visit www.TheRoxburyInstitute.com and AdvancedLipedemaTreatment.com.
Media Contact
Company Name: Newcastle Media Group
Contact Person: Bill Kopatich
Email: Send Email
Phone: 704-562-6641
Country: United States
Website: https://www.NewcastleMediaGroup.com