CurrencyWorks Inc. Finds A Niche In Billion Dollar Branded Currency Sector (TSXV and OTCQB: CWRK)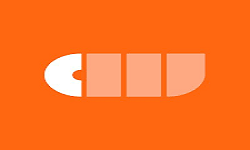 CurrencyWorks is an ambitious company that is positioning itself to benefit from what many call the next revolution in the way commerce, banking, and marketing gets done.
CurrencyWorks Inc. may be small in size, but don't let that fool you. They are an ambitious company that is positioning itself to benefit from what many call the next revolution in the way commerce, banking, and marketing gets done. At present, CurrencyWorks is one of the few companies that have the technical and industry expertise to facilitate the means for client companies to integrate the technological changes necessary to stay competitive in the fast-changing global economy.
And, if the trend toward digital continues as expected, CurrencyWorks (TSXV and OTCQB: CWRK) may ultimately position themselves as a leading provider and implementation specialist to companies focused on taking advantage of the evolution in eCommerce. Further, they are one of only a small group that have the combined expertise to integrate branded digital currency strategies to companies looking to increase transactions and eCommerce efficiencies to its organizations' customer base.
Video Link: http://www.youtube.com/embed/v6dNWqUHxrU
Taking Clients To The Digital Level
CurrencyWorks is off to a good start and has a growing list of partnerships already in place. The platforms getting built for its client partners are expected to provide brands the ability to redefine the transaction value chain for customer attraction, engagement, and retention through the creation and implementation of their own digital currency. And, as the partnerships start to generate returns, CurrencyWorks can then leverage their success to attract new clients that understand the value of the branded currency platform.
Moreover, for CurrencyWorks, their timeliness to exploit this emerging opportunity may be the key to their long-term success. And, unlike start-ups that are trying to leverage into the space on name only, CurrencyWorks is already implementing next-generation technology through the use of "branded digital currencies" by partnering with at least four Fortune 5000 companies and private organizations. And, in an industry that is still considered to be in its infancy, the growing list of clients at CurrencyWorks may help the company to emerge as an important services provider to an industry that many are calling a generational shift in how commerce will be conducted in the coming months, years, and decades. To that end, several industry giants are leading the way.

Global companies, including Facebook and JP Morgan, are actively developing their own branded currencies, Libra, and JPM Coin. Following their initiative, other global brands, including Starbucks and Samsung, are also preparing to capitalize upon the digital currency movement, with each of them said to be building and implementing branded currencies into their respective business models. The effort is designed to help create efficient markets to assist in seamless financial transactions as well as to create a more intensified customer loyalty application.
Partnerships Push Growth And Proof-of-Concept
For CurrencyWorks, the proof of its value is getting demonstrated through its work with at least four partner companies, including, KODAKOne, Freedom Coin, sBetOne, and Cathio, each of whom is already developing and implementing branded digital currency projects with the company. And, it's these partnership development programs that can ultimately set the stage for CurrencyWorks to leverage client success stories and perpetuate strong growth into the coming quarters. Moreover, CurrencyWorks is one of only a small handful of companies that is positioning itself for long-term growth that can capitalize on both early and late adopters of an innovative technology that is expected to become a mainstream addition to company business models.
Shares of CurrencyWorks are dual-listed on both the TSXV and the OTCQB under the trading symbol "CWRK," which can accelerate its growth by having an inherent ability to utilize the benefits of its listing to raise capital that is unique to publicly traded companies. Moreover, others point out that beyond having the ability to raise money through stock sales, as a publicly-traded company, CurrencyWorks, is one of only a few companies in the sector that can is bound by transparency, accurate reporting, and regulatory oversight.
CurrencyWorks is expecting to grow its client book by targeting business opportunities from both established and emerging brands to create new branded blockchain economies powered by their own branded digital currencies. New client relationships have the potential to generate up to $2 million in product development fees and can also position the company to participate in revenues as an equity partner by receiving up to 33% equity in each joint venture. In addition to upfront fees, CurrencyWorks can establish long-term recurring revenue streams by benefiting from recurring transaction-based fees, referral fees, and ongoing consulting fees. And, with some analysts projecting that thousands of potential clients may already be in the market to implement digital currency strategies, CurrencyWorks may inevitably earn a sizable portion of an enormous market opportunity that is still considered to be in its infancy.
Building Opportunity At CurrencyWorks
To take advantage of the market opportunities, CurrencyWorks will benefit from an experienced management team that is headed by Cameron Chell, who is the Chairman and co-Founder. The company is supported further by its experienced President, COO, CFO, and Director of Technology, as well as by an Advisory Board comprised of industry experts that have decades worth of combined experience in the areas of financial investment, blockchain technology, and emerging company development.
Thus, with both managerial talent and expertise combined at CurrencyWorks, the company may soon benefit from the importance of timeliness, proof-of-concept, and strong leadership. It's a difference that can ultimately separate the winners from the losers. And, although CurrencyWorks is trading at roughly $0.18 per share, they are building liquidity that can soon provide public market benefits to assist in its growth strategies.
It has been pointed out on multiple occasions by digital currency proponents that it's not a matter of "if" the markets will change, but more a question of "how fast" it will happen. And, as the speed of adoption becomes more of a concern for business, both big and small, CurrencyWorks, who are already developing and implementing digital currency programs for Fortune 5000 clients, may be on a path to grow substantially in size as the market embraces the change.
Further, as one of the few publicly-traded companies currently able to prove their ability to create and implement branded currency solutions that can potentially serve millions of online consumers, CurrencyWorks may be in an enviable position to legitimately point to an active portfolio that can prove their ability to design, build, and implement branded digital currency platforms for companies of any size.
Media Contact
Company Name: Soulstring Media Group
Contact Person: Kenny Soulstring
Email: Send Email
City: Miami Beach
State: Florida
Country: United States
Website: https://www.soulstringreport.com/