Digital Wallet Group Launches 2nd IEO to Improve Remittance and e-Wallet Services for International Citizens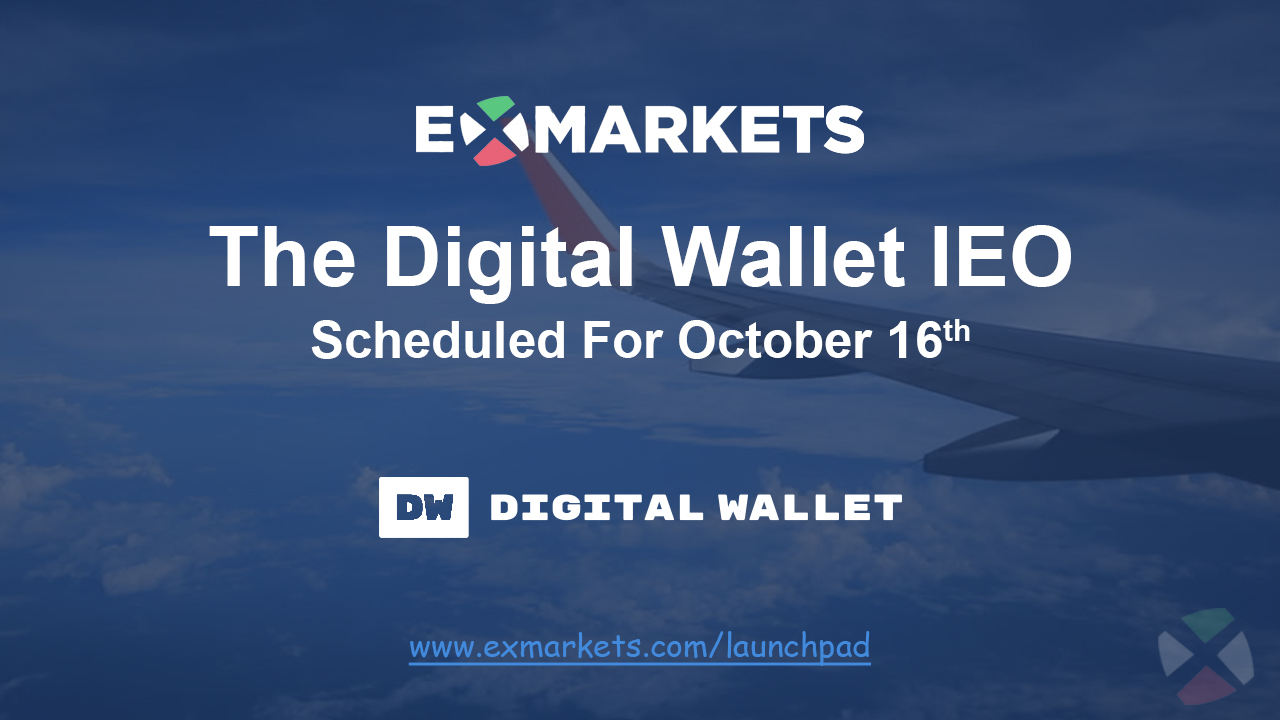 Digital Wallet Corporation offers integrated financial solution for international citizens across remittance, FX, investment, and other consumer financial services.
Tokyo, Japan – October 15, 2019 – Digital Wallet Corporation, a Japanese fintech company, today announced its 2nd IEO to be launched on October 16, 2019. The funds will go towards technical improvements and expanding the mobile wallet technology to countries outside of Japan.
Since it launched in 2016, Digital Wallet Corporation has built a platform for users to their mobile phone to remit money to other countries at any time, any day. The mobile remittance service "Smiles" has earned the highest number of downloads ever in the Japan market and the business has been profitable. Based on this platform, Digital Wallet Corporation is expanding the service to various Asian countries as part of a new investment service through DWC tokens issued by Digital Wallet.
The Digital Wallet IEO will conduct its first round from October 16, 2019 to October 22, 2019 and the second IEO round from October 25, 2019 to October 31, 2019. DWC tokens will be sold at US$0.20 apiece for Round I and US$0.25 apiece for Round II.
Eiji Miyakawa, Founder & CEO of Digital Wallet Corporation, said: "Digital Wallet Project allows international citizens using fiat to benefit from new investment opportunities in the Philippines through cryptocurrency, which would otherwise not have been accessible. We see the potential of cryptocurrency to be a universal financial platform and an alternative to traditional project financing."
The IEO will be hosted by the ExMarkets IEO Launchpad.
This second IEO follows the initial DWC Token offering which was issued as the third Initial Exchange Offer (IEO) on DigiFinex's platform on 28 August 2019.
About DWC Project
The DWC Project is a global money transfer and investment wallet developed by Digital Wallet Corporation. Leveraging on the success of mobile remittance service "Smiles", DWC Project gives customers access to Asian investment projects through the DWC Token offered through DigiFinex and ExMarkets.
DWC Project Official Community and Information:

Twitter: @DWCProject
Telegram: t.me/dwcproject
Official Website: https://www.dwcproject.com/eng
About Digital Wallet Corporation
Digital Wallet Corporation (DWC) is a Japan-based fintech company with businesses in global money transfer and payment services, digital wallet, cryptocurrency investments, and mobile marketing. DWC launched Smiles Mobile Remittance in 2016 as Japan's first mobile remittance service. It also offers customers access to investment projects in Asia through the listing of the DWC Token on DigiFinex's Initial Exchange Offer (IEO) platform Apollo 3.
Follow us on LinkedIn, Twitter, Telegram or find out about the DWC Token on www.dwcproject.com
Contact us:
Digital Wallet Corporation
PR Department
Email: [email protected]
Media Contact
Company Name: Digital Wallet Corporation
Contact Person: PR Department
Email: Send Email
Phone: 050-5305-6669
Country: Japan
Website: https://dwcproject.com