POE 3.10 Delirium Content Overview, POE Build And Farming Currency Guide
From an announcement posted by Grinding Gear Games, it revealed the upcoming expansion of Path of Exile details, also known as POE 3.10.0 Delirium expansion, containing some basic information that players most want to figure out.
As Path of Exile 3.9 league challenges finished, it implies that the latest POE Delirium will drop on PC and other consoles, it could send players off the grid to carve out a brand new section with passive skill and encounter the worst nightmares. Currently, the Delirium expansion is live on PC, and coming to Xbox One and PlayStation later.
Game Mechanic
This is the first attempt for Path of Exile to combine reality with dreams by adding mist through the Mirror of Delirium, and constantly devouring the surroundings to make them trapped and be unable to extricate themselves. So how does the mirror work?
Once touching the mirror, it will take the players to an area completely full of mist or nightmares, and produces dozens of lethal monster modifies, bosses as well as horrifying demons. In fact, this is just a special Delirium state, nonexistent in real life, acting as a manifestation of fears. While the further players move into the mist, the more monsters will appear and create more danger. Especially the greed and hubris could draw into the boundless madness.
With new challenging quests and harder-defeated bosses, some newly added POE Items also play great roles, such as the Cluster Jewels and Orbs of Delirium.
By placing the cluster jewels in one of its outermost sockets of the passive skill tree, it could add 280 new notables to expand the path, allowing even further player build customization. Simply put, the players with the cluster jewels can come up with as they put their own, custom spin on tried-and-true character builds for Path of Exile Delirium.
As for Orbs of Delirium, just like the private Metamorph league in POE 3.9.0, it controls how intense your Delirium is throughout the endgame maps. For example, Orbs of Delirium can be applied to a map for ultimate difficulty and rewards, the more orbs, the harder challenges, and the more valuable rewards, but up to five orbs can be applied to each map.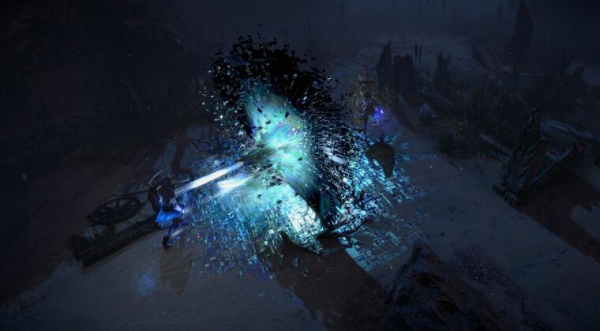 Delirium Currency
Just like the previous expansions during POE, the currency for Delirium expansion still revolves around a series of Scrolls and Orbs, along with several newly added POE items, most of which are obtained from dropping loot after defeating the bosses.
Currency is also used for crafting, as it never becomes obsolete. There are more than 20 different currency orbs in POE, each of which has specific features. In order to play Delirium well, it's better to learn about some tips and tricks of using, gaining and spending POE Orbs.
It is the best time to store POE Currency in the early days of Delirium through defeating bosses or completing quests until reaching later point into the game. Even so, currencies are renewable, but time is not. Never be scared to run orbs exchange, and then selectively leave what you need to fill your Atlas for long-term development.
This often happens that the actual in-game ratios will vary based on which league or updates you are playing. In order not to be deceived, it is needed to get exact ratio while playing.
If you can't always get from the gamers, here is trusted POE Shop, PoeCurrency to provide you with real-time ratios among POE Orbs, and various types of POE Currency for Sale to build better, starting from the cheapest and ending with the most expensive.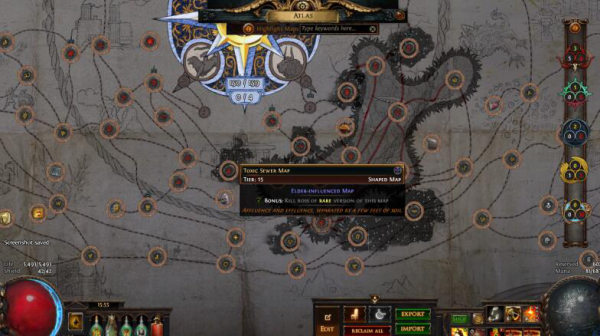 Top Delirium Builds
As POE's first league in 2020, POE 3.10 Delirium has introduced a huger league mechanism and further changes to start the year-round competition system.
As always, POE Builds are still highly anticipated in a new league. And these builds are detected from their overall performance, survival, bossing, removal speed, and listed as top ones.
The summoner, which should have been nerfed hard in 3.9, but they still came out on top, it will be nerfed again in 3.10, even so, this is not considered to be the damage of the summoner's viability. Regardless, they are still the top one to be rock solid and probably top builds.
Two top builds references: zombies and skeletons. The former applies for those who want to cyclone through everything and have the Zombies clean up, while the latter is usually chosen by the ones who like to cast on top of a target to kill it.
Also, it is hard to build the best for Cluster Jewels within days or even weeks of Delirium league release, over time, Zombies and Skeletons are likely nerfed, and the build may need to be optimized.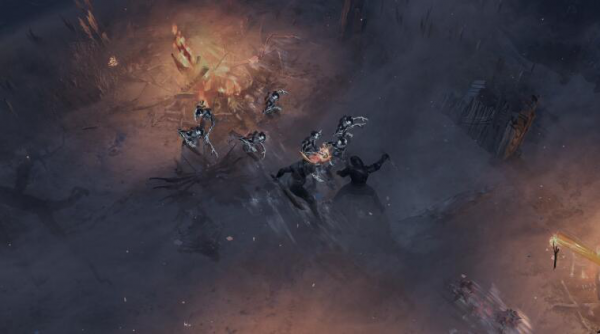 Earlier we mentioned the importance of POE Currency, especially in the bold breakthroughs like Delirium, controlling the tempo of the entire game.
Generally speaking, in order for you to really play for fun, we have thought of many methods, such as posting POE farming tips and strategies from time to time, facilitating POE trade, providing special offers of POE Items on the site, PoeCurrency. This is a little moaning, but effective. As one of top POE shops, PoeCurrency did much more than these, beyond that, there is no more effective way for you to grow quickly, unless you spend more than 20 hours per day on POE, however, you have never been suggested do so, anyway, enjoy your adventure throughout Delirium expansion.
Media Contact
Company Name: Poecurrency
Contact Person: Media Relations
Email: Send Email
Phone: (+1)-315-636-5275
City: Washington, DC
Country: United States
Website: https://www.poecurrency.com/