The Free, 3-Day Anti-Bullying Crash Course by Sensei Shane is Now Open

New Plymouth, New Zealand – March 13, 2020 – Parents worried about bullying can look up to become their superheroes. A 3-day, anti-bully crash course offered by Sensei Shane for free will reveal to parents and children the proven methods of building confidence to overcome school and neighborhood bullies.
Sensei Shane founded the JSK5.0 Taranaki Martial Arts to bully-proof kids. He is now offering a completely FREE, 3-day program for parents and kids who want to end bullying and let children grow their natural confidence to achieve their dreams.
It is no secret that bullying is a major issue in schools and neighborhoods. When children spend 50% of their time at school, it is important to ensure that their environment is free from fear and anxiety, and they receive an education that molds their personality. Bullying, on the other hand, causes children to develop separation fears, anxiety, withdrawal from activities and family and other social, general or specific fears.
"Give me 3 days and I will show you how to uncover the method parents are using to build more confidence in their children and empower them to overcome bullying," says Shane.
Watch Shane explain his anti-bullying course:
The 3-day free course will offer parents tips to help their child by understanding what bullying is about and how to deal with it, and building their kid's confidence to come out of scary situations, as well as self-defence skills to boost confidence.
"My son has gained confidence and is able to deal with bullying at school, all thanks to Sensei Shane," says a parent.
Shane is also the founder of Bully-Proof Kids, where children learn steps to prevent and stop bullying, and important inter-personal skills to become confident and resourceful. They learn to use language, humor and creativity before taking recourse to self-defence to ward off bullies.
"Violence is the first reaction of a weak mind. So we teach our students to strengthen their minds through mental exercises, problem-solving and interpersonal skills workshops," says Shane.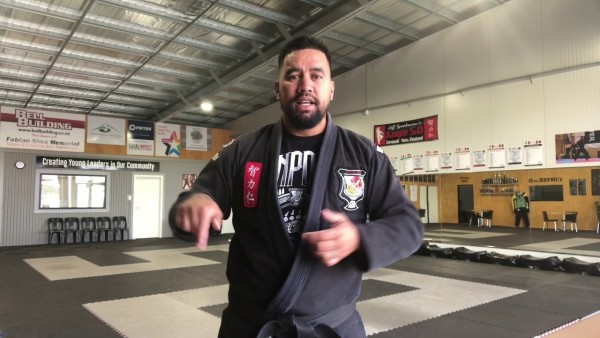 The 3-day free course has received a positive response from many primary schools. Parents have welcomed the change it has brought about in their children through empowerment and martial arts.
Join the 3-day anti-bullying course for free by visiting: https://www.jsk50taranaki.com/3daycourse
For more information, please visit: https://bullyproofkids.org/
Media Contact
Company Name: JSK 5.0 Taranaki Martial Arts
Contact Person: Shane Wallacehoskin (a.k.a Sensei Shane)
Email: Send Email
Phone: +64 27 268 0141
Address:16 Oropuriri Road
City: New Plymouth
State: New Zealand 4312
Country: New Zealand
Website: https://bullyproofkids.org/