Augmented Era's Dubai Office Stands out for its Luxury and the Culture of Work-Life Balance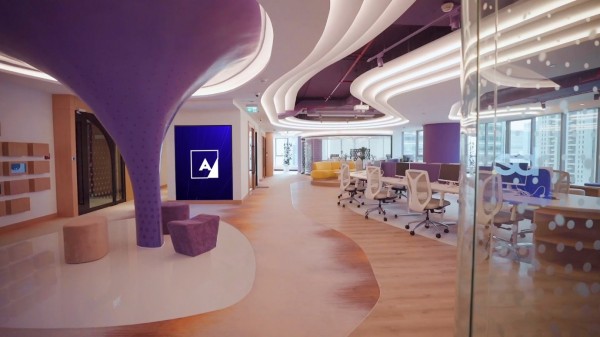 Nurturing talent, digital transformation and sustainability are the three macro forces that are driving change in the workplace as is evident in the importance of design in recent times. Augmented Era, a leading business house of multiple brands created by three talented founders, knows that it is not just about décor or creating an attractive or warm space. Rather the importance is placed on optimizing productivity and innovation. The form can influence function in a way that impacts lifestyle and even a business's bottom-line.
Completed in record-breaking time, Augmented Era's newly formed office is dedicated to its hard-working team across the world. It is designed by Dubai's leading interior design company who created a sophisticated space at par with international business standards.
Not a mere office, it is a reflection of strong work culture
Perfect Mesh of Colors
"We choose colors that we believe to be an expression of ourselves- based on who we actually are and what we want to achieve. The workspace of Augmented Era too has been designed with dominant hues of yellow and violet, part of the brand's colors. Each has its own significant meaning- violet is associated with dreams and the future and yellow represent optimism. The ambiance and setting at the office are as vibrant and appealing as the brand itself."
Improved ergonomics
Some people wish to stand while working and others want to have ample space to place piles of things in their workspace. By considering diverse working styles of people, the ergonomically designed office of Augmented Era effectively handles everyone's functional needs.
Place for digital meetings
We are in the digital era, where we need to have space for online meetings and events. Augmented Era's office also has its very own studio for hosting zoom calls and virtual events in style. It helps the corporate and brand influencers to host huge online events anytime.
Scope for amusement
To summarize, the luxurious office of Augmented Era with an open design plan for team collaboration, exclusive "Wall of Frame" area to acknowledge top-achievers of the company and stylish CEO's office with a signature Dragon statue stands out to be the perfect modern workplace. Their office blends the working environment with leisure, to endorse a healthy and positive experience. Also, elements such as rest, prayer rooms, these are just a few top-notch amenities present in this office. These have created a lively environment that boosts ingenuity and productivity and promotes a long-lasting bond within the team.
Media Contact
Company Name: Augmented Era
Contact Person: Media Relations
Email: Send Email
Phone: 00 971 4 587 9666
Country: United Arab Emirates
Website: https://www.linkedin.com/company/augmented-era/