Water Purifiers Awarded Prestigious If Design Award 2021
In the recently concluded iF Design Award 2021, Filter Tech had the honor to be selected as winners out of 3,693 participants from 52 nations. The winning products were: Bubble, Drip and Food Detoxification Maker. The work of our ID team pays off ! What makes our water purifiers stand out in the prestigious award? Let's see how we make the product do the talking.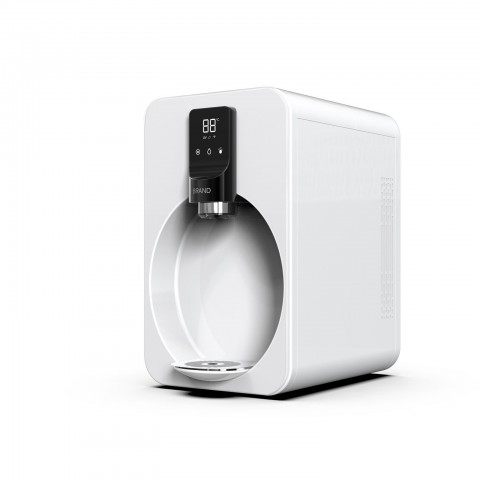 The water outlet of Bubble Sparkling Water Maker is inspired by the moon gate element in Chinese garden architecture, with a body of post-modern minimalist art style and geometric matrix gradient vent design, it conveys a hint of elegance and attention to details in busy modern life.A glass of cold, fresh sparkling water can ease your mind in today's fast paced life. The filtered sparkling water is healthy since there's no industrial additives and has a rich taste. By adding fruit and vegetable you can easily make your own drink.The iced sparkling water is clean and healthy, not only delivers a rich taste but also relieve summer heat, refresh your mind, block the absorption of sugar and fat to achieve weight loss, one glass a day helps to increase metabolism. Leading a healthy lifestyle, it becomes an indispensable appliance in most households.
The inspiration comes from the raindrops in nature which grasps the beauty of the moment when the water is about to drop. Infusing this idea into product design gives the product a more vivid image and makes it more naturally affable.DRIP dispenser is an under-sink filter which would cover most people's needs for healthy drinking water. Its distinctive design works well with a variety of kitchen scenes. It can meet the requirement of water filtering, heating and storing.The unique raindrop shape and twist-and-pull filter design are ingredients that make up for a perfect combination in products. No need to cut off water inlet nor lift the system, easy enough to install, very little maintenance.
The round shape of the curved surface gives people a sense of affinity. Small and flexible body design with charging function, easy to carry and can be used in any scene at will. Built-in automatic winding device keeps the kitchen clean and safe. As the water is the electrolytic material without any chemical addition, making product more environmentally friendly and more safe. Ozone and hydroxyl radicals produced by electrolysis help you deeply purify foods, remove residues of fruits and vegetables, degrade hormones and antibiotics, eliminate bacteria and mold.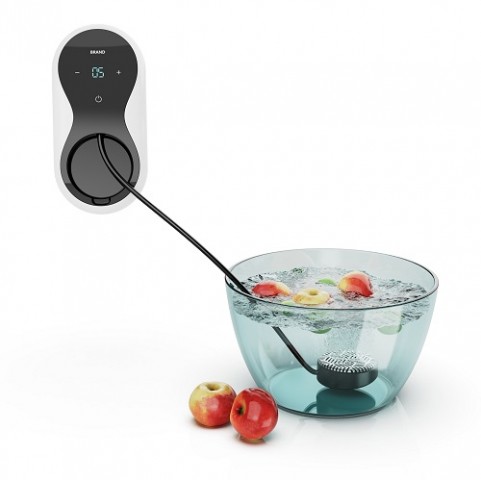 Media Contact
Company Name: Xiamen Filter Tech Industrial Corporation
Email: Send Email
Phone: +86 18959293692
Country: China
Website: https://www.filtertechpurifier.com/