HinenSolar Portable Power Station Lets the Family Get Rid of "Traditional" Electricity Consumption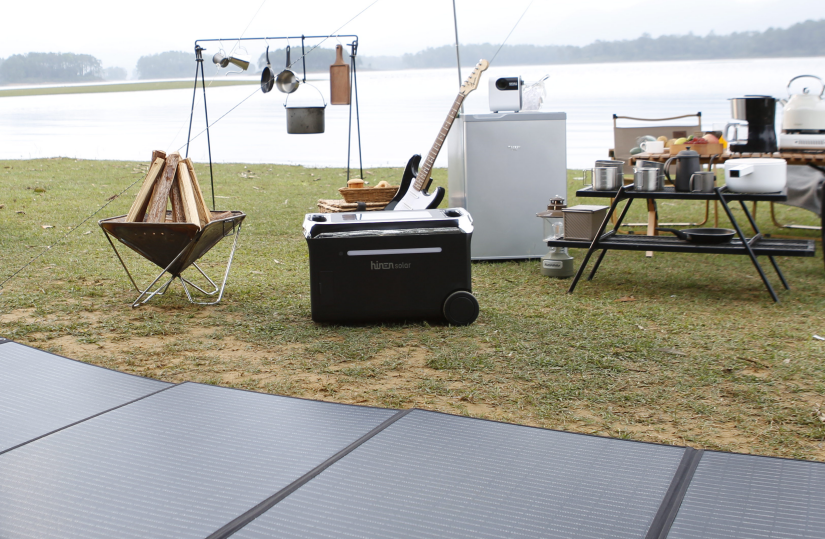 Get rid of Traditional and expensive electricity consumption, and use clean, renewable, and free electricity generated by portable power stations.
Demand for self-consumption renewable energy and energy storage is surging in many countries due to rising electricity prices. Take Germany as an example, according to Reuters, Germany has advanced its 100% renewable energy power generation target from 2050 to 2035. The "Easter Package" aims to achieve 80% renewable energy power generation by 2030.
So what renewable energy sources can ordinary household use right now to generate enough electricity for their own home?
With the continuous optimization and development of energy storage power supply, the portable power station can be combined with solar power generation, without burning oil, coal, or using an electrical grid. Using free energy can have a steady stream of electricity, realizing that "there is electricity when there is light". Solar energy is converted into electrical energy, provides stable electricity, and stores the remaining electricity for night use.
When natural disasters or other accidents lead to power outages, large-capacity and high-power portable power stations can meet household electricity needs. In addition to charging mobile phones and computers, it can also provide electricity for high-power household appliances such as refrigerators, rice cookers, heaters, and microwave ovens, achieving self-sufficiency in household electricity and getting rid of dependence on traditional electrical grids.
For consumers who want to get rid of the traditional way of using electricity for the family, a large-capacity, high-power energy storage that supports solar charging can be the first choice. For example, HinenSolar PS3000 has a capacity of 2500Wh and a rated power of up to 3000W! It can be fully charged in 3.5 hours with two 420W solar panels. It also supports 2.5kWh battery expansion packs, which can support up to 6 power packs, reaching a large capacity of 17.5kWH.
The well-known Jackery 2000 Pro has a large capacity of 2160Wh, 2200W AC power, and 4400W peak power. It is equipped with 8 power ports to supply power to multiple devices at the same time. In terms of self-charging, wall charging only needs 2 hours, and it can be fully charged in only 2.5 hours under the solar fast charging method.
Anker 757 can also be used with solar charging panels. The Anker solar panel supports a peak output power of 100W, and the conversion efficiency is as high as 23%. It also has a foldable design that is easy to carry and comes with a stand to adjust the angle to receive solar energy. BLUETTI has also developed a solar panel specifically for its outdoor power supplies, which also adopts a foldable design with a stand and handle design.
Bluetti EB70 is also a good choice. Its power supply has a rated power of 1000W and a capacity of 224000mAh. It has 10 device interfaces, which can supply multiple electrical appliances at the same time. It is also equipped with LED lights and an interface for projectors. The lithium iron phosphate battery used is also safer and more stable and has a longer service life.
Renewable energy power generation is not only environmentally friendly but also helps more families. It is the second set of electricity solutions for families. Even if there is a sudden power outage at home, mobile energy storage can be used to provide power to solve electricity problems.
Follow HINENSOLAR on Socials.
Facebook: https://www.facebook.com/HINENSOLAR
Linkedin: https://www.linkedin.com/company/hinensolar
Media Contact
Company Name: HINENSOLAR
Contact Person: Chris
Email: Send Email
Phone: 0769 8992 0666
City: Shenzhen
Country: China
Website: www.hinensolar.com