Author's Tranquility Press presents "Soar on Wings Like the Eagle" written by Andrew Choi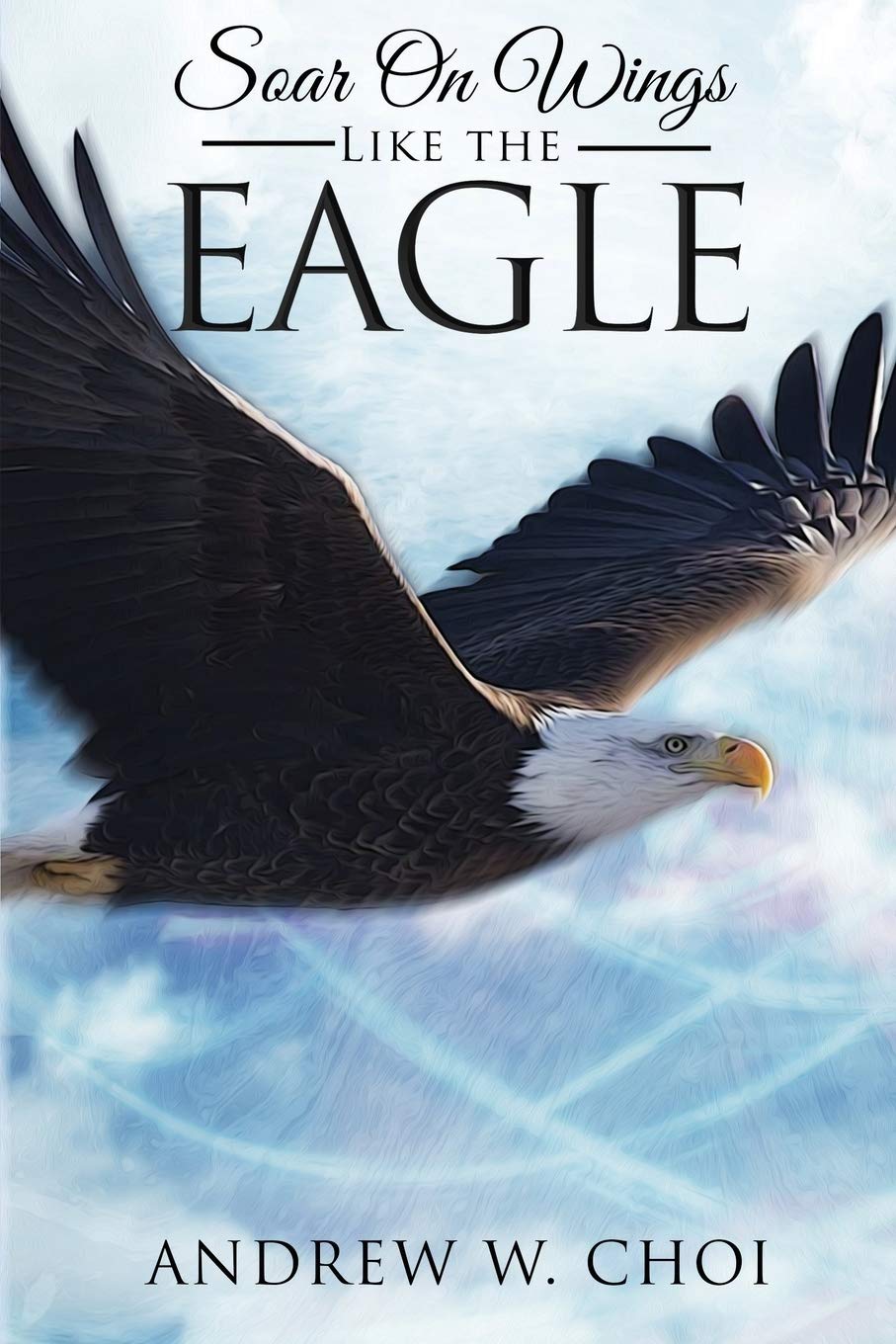 An inspiring and uplifting book that aims to provide readers with the tools they need to overcome life's challenges and soar to new heights.
The book is filled with practical advice and wisdom that readers can apply to their daily lives. Each chapter offers a new perspective on life and encourages readers to look at the world with fresh eyes. From dealing with difficult relationships to managing stress and anxiety, "Soar on Wings Like the Eagle" provides a roadmap for living a fulfilling and successful life.
The author draws on personal experiences and insights to provide readers with a unique and authentic perspective on life. Through powerful stories and practical advice, the book shows readers that they too can overcome their challenges and reach their full potential.
One of the most powerful messages of the book is the importance of perseverance and resilience. The author reminds readers that life is full of obstacles and setbacks, but it's how we respond to them that determines our success. With the right mindset and attitude, we can turn even the most challenging situations into opportunities for growth and transformation.
As the author notes, "Life is not always easy, but we can choose to rise above our circumstances and soar on wings like the eagle. It's not about avoiding challenges, but about facing them head-on and using them as stepping stones to success."
"Soar on Wings Like the Eagle" is a must-read for anyone who wants to live a more fulfilling and meaningful life. Whether you're facing personal struggles, looking to improve your relationships, or seeking greater happiness and fulfillment, this book will provide you with the inspiration and guidance you need to reach your goals.
As one reader noted, "This book is a game-changer! The author's wisdom and insights have helped me to overcome my challenges and soar to new heights. I highly recommend it to anyone who wants to live a more fulfilling and successful life."
In conclusion, "Soar on Wings Like the Eagle" is a powerful and inspiring book that will help readers to overcome their challenges, find greater meaning and purpose in life, and soar to new heights. It is available now on Amazon, so be sure to get your copy today!
About Author's Tranquility Press
Author's Tranquility Press is a top publicity agency known for delivering innovative solutions designed to help writers across genres to reach a wider audience. The company combines the use of the latest technologies and the expertise and diverse experience of the team to provide quality, relatable content to as many people as possible, irrespective of their location across the globe.
Media Contact
Company Name: Author's Tranquility Press
Contact Person: Patricia Adams, Marketing Supervisor
Email: Send Email
Phone: (866) 411-8655
Address:3800 CAMP CREEK PKWY SW BLDG 1400-116 #1255
City: Atlanta
State: Georgia, 30331
Country: United States
Website: www.authorstranquilitypress.com