eSUN Launched The Upgraded PLA Filament – ePLA Lite, Which is More Cost-effective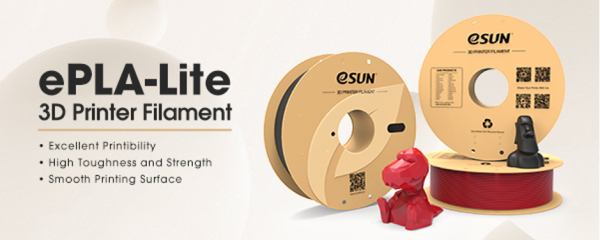 Shenzhen Esun Industrial Co., Ltd. established the eSUN 3D printing material brand. On April 5, 2016, the firm, which was founded in 2002, was successfully listed on the New Third Board. The eSUN brand is dedicated to R&D, manufacturing, and sales, and it encourages the comprehensive growth of the 3D printing sector.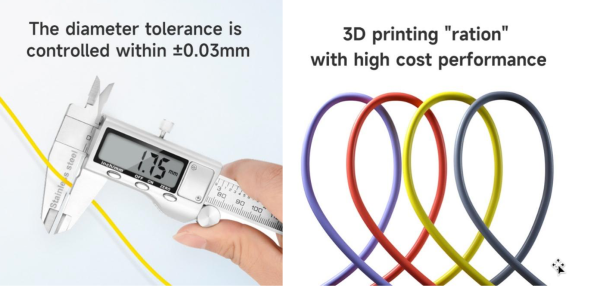 The company has mastered the technique of producing PLA, PCL, ABS, PETG, and other 3D printing materials that can fulfill a variety of consumer needs. eSUN 3D printing materials are versatile, with a wide range of applications. They are commonly utilized in product design, industrial manufacture, surgical medical treatment, culture and art, education, and scientific research, among other things.

Nothing has a greater influence on your 3D printing outcomes than the filament you use. A good 3D printer filament has a uniform diameter, is coiled evenly onto the spool with just the appropriate amount of tension, and does not tangle when unwound. PLA (poly lactic acid) is a new biodegradable polymer derived from starch basic ingredients derived from sustainable plant resources. PLA filament has excellent printability and printing speed. The print's surface is smooth, with little shrinking, warping, or breaking. There will be no bad odor while printing, and it will be safe and ecologically friendly; eSUN pla has received FDA approval, making it safer to use.
PLA filament has become one of the most regularly used 3d printing materials due to its strong processability and biodegradability.PLA family is an essential 3D printer filament family because it has distinct visual effects and performance characteristics and can be extensively employed in the printing of various goods. ePLA Lite, an improved version of regular PLA filament, provides enhanced hardness and strength while still being easy to print. With a magnificent smooth printing appearance, it is more robust and difficult to break. Beginners will find it easy to use.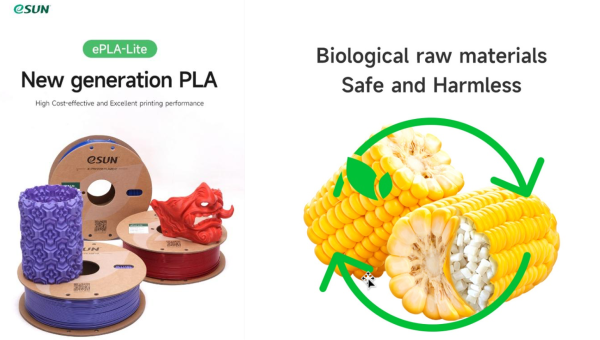 About eSUN
eSUN is the world's leading 3D printer material brand, dedicated to the research and development, production and sales of 3D printing materials. They supply high quality 3d printer filament, 3d printer resin and accessories worldwide.
Media Contact
Company Name: Shenzhen Esun Industrial Co., Ltd.
Email: Send Email
Country: China
Website: https://www.esun3d.com/