LiFePO4 Battery OEM Manufacturer Redway Battery Shocks the Market with Rock Bottom Prices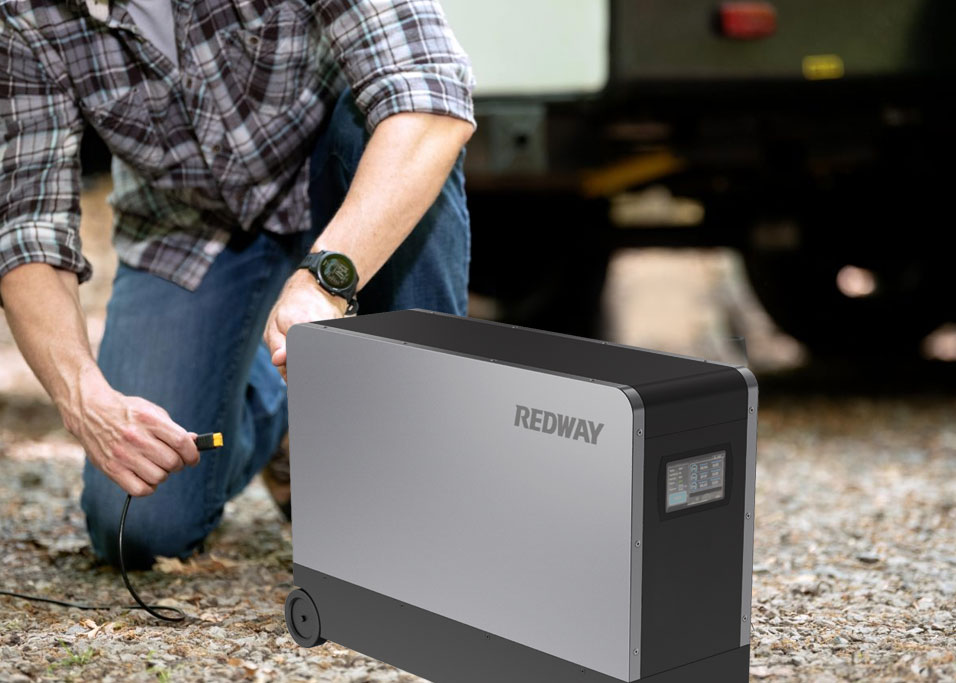 Redway Battery, a leading manufacturer and supplier of high-quality LiFePO4 batteries, has sent shockwaves through the industry by announcing an unprecedented pricing strategy that is set to revolutionize the market. With a steadfast commitment to affordability without compromising on quality, Redway Battery has positioned itself as the go-to choice for businesses and consumers seeking reliable and cost-effective energy storage solutions.
In an era where renewable energy and sustainable practices are gaining significant momentum, the demand for efficient and durable battery solutions has skyrocketed. Redway Battery has seized this opportunity to address the market's growing needs with an innovative approach, providing LiFePO4 batteries at rock bottom prices without compromising on performance or safety.
"Our mission at Redway Battery is to make advanced energy storage solutions accessible to all," said John Davis, CEO of Redway Battery. "We understand that cost is often a barrier for businesses and individuals seeking sustainable power sources. By offering LiFePO4 batteries at unprecedentedly low prices, we aim to empower our customers to transition to cleaner energy alternatives without breaking the bank."
Redway Battery continues to revolutionize the market with its latest offering: the Power Trolley. Alongside the unprecedented pricing strategy for LiFePO4 batteries, Redway Battery has expanded its product line to include the Power Trolley, a versatile and portable power solution that provides users with reliable energy on the go. The introduction of the Power Trolley further solidifies Redway Battery's commitment to meeting the diverse energy storage needs of businesses and consumers.
The Power Trolley, available for purchase at https://www.redwaybattery.com/power-trolley/, combines the cutting-edge technology of LiFePO4 batteries with the convenience of a mobile power station. It boasts a sleek and compact design, making it ideal for a wide range of applications, including outdoor adventures, emergency backup power, camping, RVs, and more. With its robust power output and long-lasting battery life, the Power Trolley ensures uninterrupted access to electricity wherever it's needed.
The Power Trolley features a LiFePO4 battery pack, renowned for its exceptional performance, extended cycle life, and enhanced safety features. With its advanced battery management system, the Power Trolley ensures optimal charging and discharging efficiency while safeguarding against overcurrent, overvoltage, and short circuits. Additionally, the trolley includes multiple output ports, including USB, AC, and DC, allowing users to charge and power a variety of devices simultaneously.
Redway Battery's rock bottom prices extend to the Power Trolley, making it an even more compelling choice for customers seeking affordable and reliable portable power solutions. With the Power Trolley, users can enjoy the convenience of a self-contained power source that eliminates the need for cumbersome generators or traditional power outlets.
Redway Battery's commitment to affordability, quality, and exceptional customer service sets them apart as a leader in the industry. As the market continues to shift towards sustainable and portable power solutions, Redway Battery remains at the forefront, providing innovative products that empower customers to embrace greener and more efficient energy alternatives.
Media Contact
Company Name: Redway Battery
Contact Person: Mr. Smith
Email: Send Email
Country: China
Website: https://www.redwaybattery.com/