GoTravelTipster Features Tamarack Ski Resort as Idaho's Premier Ski Destination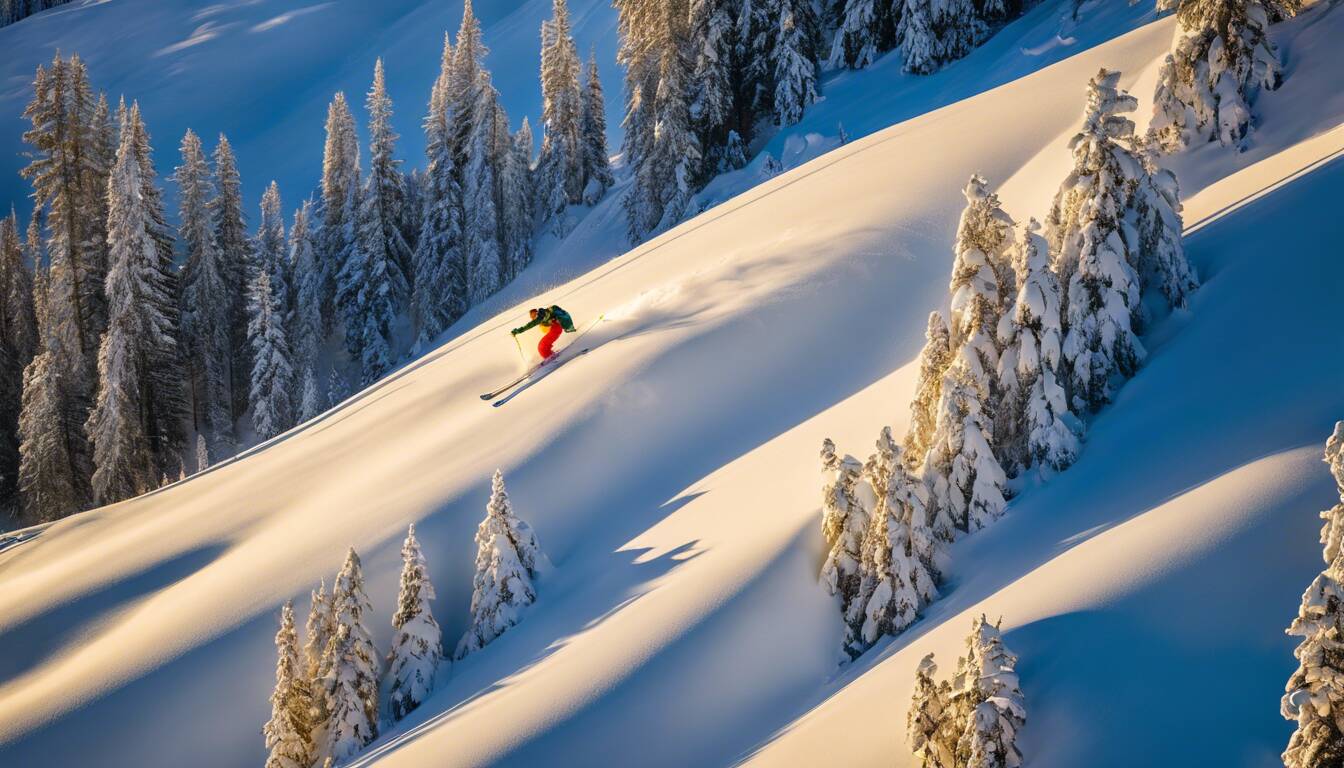 Tamarack Ski Resort offers a unique blend of pristine slopes, breathtaking scenery, and top-notch amenities, setting it apart as her preferred choice for an Idaho skiing vacation.
GoTravelTipster, led by renowned traveler Viktoria, spotlights Tamarack Ski Resort as Idaho's top ski destination. Her detailed review on the website praises Tamarack's pristine slopes, stunning scenery, and excellent amenities. The resort's unique European ambiance, with charming coffee shops, diverse restaurants, and a local brewery, offers a perfect après-ski experience. This comprehensive evaluation by Viktoria makes GoTravelTipster a resource for ski enthusiasts and travelers alike.
GoTravelTipster, the popular travel website authored by the acclaimed globetrotter, writer, photographer, and blogger Viktoria, has recently highlighted Tamarack Ski Resort as the top destination for skiing enthusiasts in Idaho. Renowned for providing discerning travelers with genuine, first-hand experiences and insightful tips, GoTravelTipster's latest review shines a spotlight on the charm and allure of Tamarack Ski Resort.
During her recent expedition through Idaho's mountain resorts, Viktoria, known for her keen eye for detail and adventure, discovered that Tamarack Ski Resort offers a unique blend of pristine slopes, breathtaking scenery, and top-notch amenities, setting it apart as her preferred choice for an Idaho skiing vacation. Her extensive exploration of the resort is detailed in her latest article, which is now live on the GoTravelTipster website.
Tamarack Ski Resort distinguishes itself not just through its exceptional ski slopes, but also by its distinct European ambiance that permeates throughout the resort. This unique charm is most evident in the quaint coffee shops scattered across the resort, where visitors can indulge in a warm cup of artisan coffee while soaking in the picturesque mountain views. These cozy establishments provide a perfect haven for relaxation and socializing, embodying the warmth and hospitality reminiscent of a serene European village. Furthermore, Tamarack's selection of amazing restaurants adds to this allure, each offering a culinary journey that blends local Idaho flavors with international cuisine. These dining venues range from casual, family-friendly eateries to upscale gourmet establishments, ensuring that every palate is catered to and every dining experience is memorable.
After an exhilarating day on some of Idaho's finest ski slopes, guests at Tamarack Ski Resort can unwind at the local brewery, a favorite among visitors and locals alike. This brewery prides itself on crafting a variety of exceptional beers, from refreshing lagers to rich stouts, each reflecting the character and spirit of Idaho. The brewery's inviting atmosphere, combined with its selection of finely brewed beverages, provides the perfect setting for skiers to share stories of their day's adventures or simply relax in a convivial environment. The combination of high-quality skiing, European charm, delightful coffee shops, exquisite dining, and the local brewery culminates in an experience that is unparalleled, making Tamarack Ski Resort not just Idaho's top ski destination but also a comprehensive retreat for anyone seeking a blend of adventure, relaxation, and cultural richness.
Readers of GoTravelTipster are treated to a comprehensive review that not only covers the exhilarating ski slopes but also delves into the resort's accommodations, dining experiences, and the plethora of activities available off the slopes. Viktoria's storytelling brings the Tamarack Ski Resort experience to life, providing valuable insights for both seasoned skiers and first-time visitors.
Viktoria's commitment to sharing her travel experiences with authenticity and passion makes GoTravelTipster an invaluable resource for anyone planning their next adventure. Her Tamarack Ski Resort review is a testament to her dedication to uncovering and sharing the best travel destinations worldwide.
For more information, to read Viktoria's full review of Tamarack Ski Resort, and to discover other must-visit travel destinations, visit gotraveltipster.com.
Media Contact
Company Name: Ski Resorts In idaho
Contact Person: Norberto Beahan
Email: Send Email
Phone: 208-403-3760
Address:1068 Kassulke Streets
City: Irwin
State: Idaho
Country: United States
Website: https://ski-resorts-in-idaho.com/