Eva B Takes Listeners on a Tropical Journey with Her Debut Single "Date Night"
Orlando – Nov 20, 2023 – Barbadian artist Eva B is making waves in the music scene with her debut single, "Date Night." Infused with the vibrant rhythms of the Caribbean and a modern pop sensibility, Eva B's music is a breath of fresh air in the industry. "Date Night" is the first taste of her unique sound and showcases her remarkable talent as a singer-songwriter.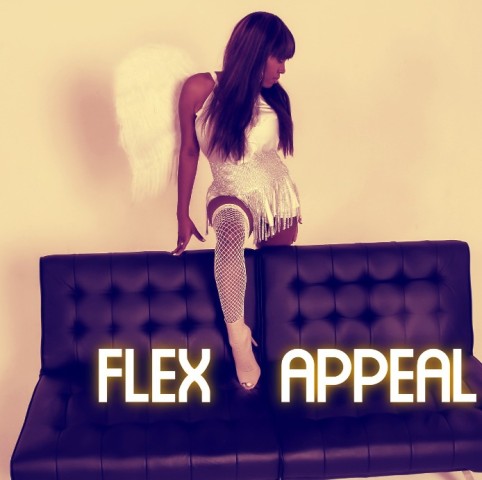 Track Details:
Song: Date Night
Release Date: [11/01/2023]
Label: [Running On Water Management]
Collaborators: Eliseus Joseph (Flex Appeal), Arti Skye (I'll Be There)
Eva B's "Date Night" is a musical journey that blends Soca Pop and Calypso Pop, providing listeners with a taste of her Barbadian heritage. The song is an invitation to dance, with catchy hooks and infectious melodies that capture the spirit of a carefree Caribbean night. Stand-out lines like "Flex Appeal, I'll be there for you" resonate with audiences, adding an unforgettable element to the track.
The artist herself describes her music as a reflection of her own personality and experiences. Each song on her debut EP represents a different facet of Eva B, with "Flex Appeal" embodying her light-hearted, fun-loving Caribbean persona. "Date Night" is the perfect soundtrack for a night of dancing and celebration.
One unique aspect of "Flex Appeal" is the collaboration that went into its production. Eva B worked alongside her mother, Carnival Queen Evadne, and her cousin Ariel to create the beat, adding a personal touch to the track that makes it even more special.
Eva B's music is a blend of tradition and modernity, a testament to her upbringing and her passion for creating memorable music. Her debut single, "Date Night," promises to transport listeners to a tropical paradise filled with infectious rhythms and unforgettable melodies.
Fans of artists like Edwin Yearwood, Rupee, and Kevin Little will find themselves drawn to Eva B's unique sound. With "Date Night," she's poised to make her mark on the global music scene.
For more information about Eva B and her music, please visit her social media profiles at:
Soundcloud: [n/a]
Facebook: [n/a]
Twitter: [@evabofficial]
Instagram: [yellowflowersshowcase]
Eva B's debut single "Date Night" is available on [apple music, spotify, deezer]. Don't miss out on this exciting new artist as she brings the magic of the Caribbean to your music collection.
Media Contact
Company Name: Eva B
Email: Send Email
Phone: +1 386 248 7120
Country: United States
Website: https://www.instagram.com/yellowflowersshowcase/